Happy Friday!
Today I have pics of all my Floating Frames that I showed on my Live!
This first one is my CASE from my friend Tamara Bertram from Canada.
It's just so fabulous!
This one uses the greeting from the Leaves of Holly set.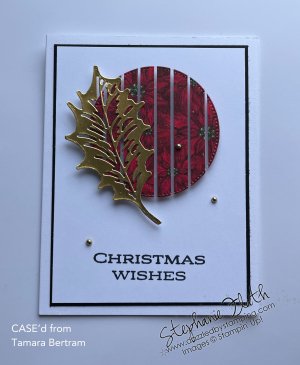 MEASUREMENTS
Thick Basic White card base: 5 1/2" x 8 1/2"; scored at 4 1/4"
Basic Black: 3 7/8" x 5 1/8"
Basic White: 3 3/4" x 5"
DSP & Adhesive Sheet & Window Sheet: 3" x 3"
Gold Foil Sheet: 3" x 3"
Adhesive Sheet: 2" x 3"
Foam Adhesive Strips: [less than 1 full strip per card]
PRODUCT DETAILS
(click any product pic to order)
Here are more samples I made to show different versions of the technique:
I just wanted a different shape frame for this one.
I forgot to mention in my video that this one shows the technique with a little wider strip–3/8". Plus this one has the frame attached without Dimensionals.
This one has another different shape, is attached without Dimensionals AND uses a different specialty paper (Glimmer Paper) rather than DSP.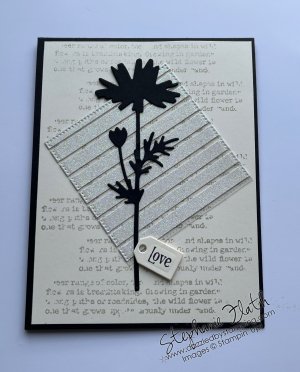 Here are some of the products I used on my samples:
(click any product pic to order)
Have a fantastic weekend!!