Good morning sunshine!!
I think we're having sunshine today!
I actually enjoyed a cool Saturday full of rain!
We really needed it.
Oh–and we got LOTS of peaches Friday afternoon!
SO GOOD.
We got these just for eating and freezing.
Yesterday we had the ultimate grilled lunch…
Steak, corn on the cob and grilled peaches for dessert!
We (Todd) just started grilling corn the end of last year.
This year he's done it even better!
---
I have a few samples for you using the Ringed with Nature bundle and/or the coordinating Rings of Love DSP (SAB).
The bundle is a hybrid–meaning it comes with dies AND an embossing folder and can be cut and embossed at the same time, if desired.
You can see the embossed and diecut pieces in this make-n-take provided by Jamie Sales at our team meeting.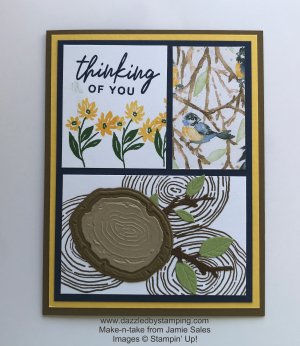 Here are some of the products used:
(click any pic to order)
---

These are the newest options for SAB FREEBIES:
Here's what's still available from the original options: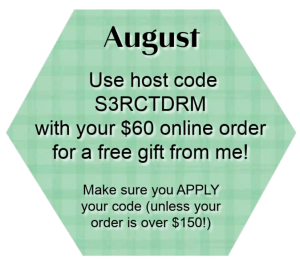 Have an exceptional day!!