Happy Tuesday!
Yesterday I shared the Ringed with Nature bundle and Rings of Love DSP (SAB).
Well, I one of my Christmas Scottie swaps uses the Rings of Love DSP, too!
(They go well together!)
So I decided I needed to give them ALL a share.
Here's my Scottie/Ringed swap first: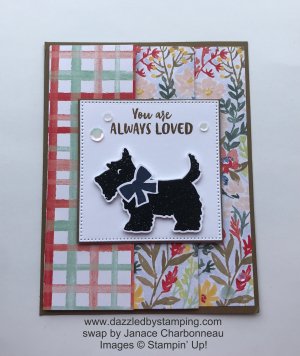 This one uses the Split Card Textures Dies which unfortunately are non-orderable until around August 29.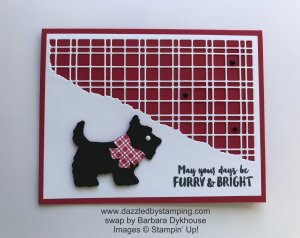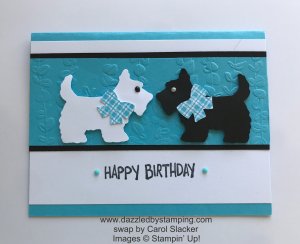 Here are some of the products I can see on these swaps: