Hello again!!
Before I share a bunch of STUFF, here are a couple beautiful thanksgiving swaps for your enjoyment: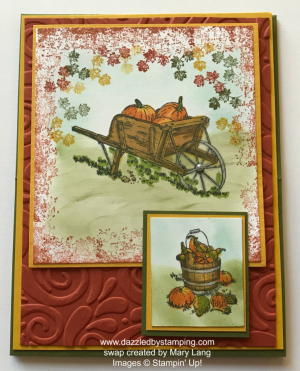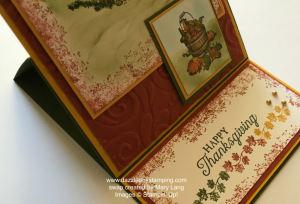 ---
Ok, FIRST, Online Extravaganza is coming up!
(you know….Stampin' Up!'s Black Friday?)
** ONLINE EXTRAVAGANZA STARTS SOON!! **
I'll have details tomorrow, but I know at least some sort of deal STARTS this Friday, 11/23.
Click here to order any time:

---
SECOND, Stampin' Up! identified a gap with some internal (system/computer) communication as it relates to inventory and forecasting.
They've fixed–or are working on fixing–the problem, but in finding it, they realized several of our Holiday Catalog items may be depleted before the end of the catalog period and the lead time is too great to cover this gap. They could become UNORDERABLE as early as this week. SOME already are.
If there's something on this list that you really want, ORDER NOW!
(I DO have all hostess codes posted in my events for clubs in December, too.)
Here's a pic of the updated list:
If it's already crossed off, it's gone; if there's an asterisk (*) next to it, it WILL be available in a future catalog if it happens to run out early.
Oh–Stampin' Up! DID make this previous hostess incentive, Dashing Along DSP, available as a replacement option for the Joyous Noel that is already gone: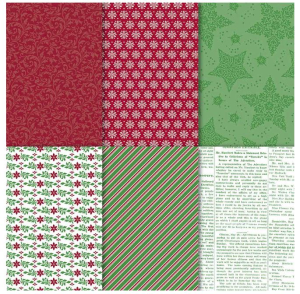 Dashing Along DSP, #149903, $11.00
---
THIRD–REMINDER:
It's my birthday month!!!!
EVERY order of $50 or more this month will be entered into a drawing for a $50 shopping spree!!!
In addition, if you apply my hostess code Z7R6K6VF to your $50 online order , you'll receive a free pkg of Basic Rhinestone Jewels from ME!

---
FOURTH, the White Velvet Paper is gone already, but the rest of the Snowfall Showcase is still going on–JUST THIS MONTH!
Here's a sample I gave away and demoed on my Facebook Live!, plus another one I showed: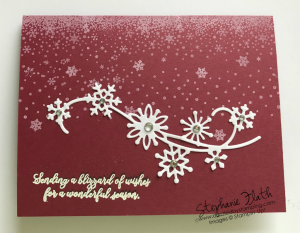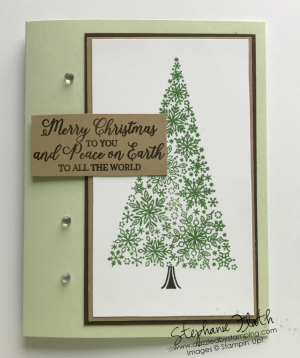 Here's what you need to order:
---
Ok, I think I've shared enough for today!!!
Have an amazing rest of your day!