I still have swaps I'm sharing with you from Milwaukee.
These are just simply beautiful.
Have I mentioned how much I love swapping??? 😀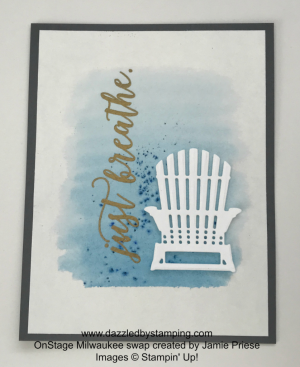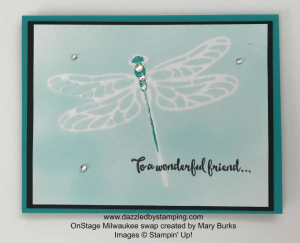 I'll be back tomorrow with another stunning card using a retro technique and more "blue."
Oh hey–do you HAVE that beloved Adirondack chair yet???
It is becoming UNbundled from the coordinating stamp set in the next catalog!
Click here to order now: 
Have an awesome day!