Happy Late Monday, people!
I'm already coming across DSP that is gone.
Have you ordered the True Gentleman DSP yet?
I love it, and as you know, it's going away.
Here's a cool swap featuring it that I received at OnStage: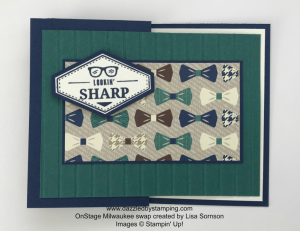 Remember, you can order online anytime, so you don't miss out on your favorite retiring items!
MOST items are only available while supplies last.
Click this pic to order online, and don't forget to use my freebie hostess code NM6QRC6V:

Have an amazing day!!