I have 2 more swaps for you:
Using a newly loved set and an older cherished set….
From Nadine Stolt:
This is the Seaside Shore set and By the Seaside DSP again.
I love that the DSP looks like she brayered different levels!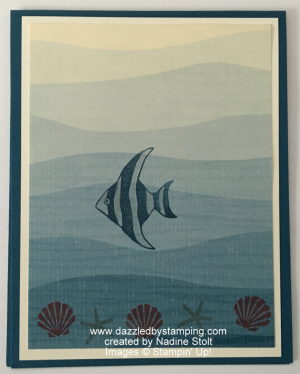 From Cyndi Holstein:
This is Thoughts & Prayers.
Love the touch of Dazzling Diamonds Glimmer Paper. 🙂
Happy Friday!!
Happy Weekend!!
And my husband's on Happy Vacation!! 😀
(his birthday's tomorrow, too!)
Remember, if you can fall in love with a project, you can learn to create it! Here to help you channel your inner Creative Genius…
Steph
LIKE me on Facebook.
Follow me on Pinterest.
Subscribe to my FREE newsletter, and receive my "5 Tips for Making Fabulous Hand-Stamped Creations."