Here are a couple cards from my team:
From Nadine Stolt, using Seaside Shore & By the Shore DSP: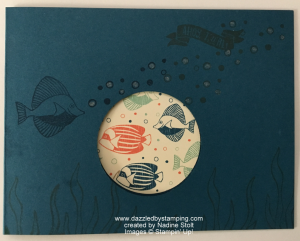 This one uses the DSP to mimic the Spotlighting Technique–typically a scene stamped all in one color and then a cut out of the same image on top of the scene layered with a matte–and all colored in.
But this time, the DSP acts as the "colored in" part. 🙂
From Cyndi Holstein, using Butterfly Basics + 2016/18 In Color DSP & the Pansy punch: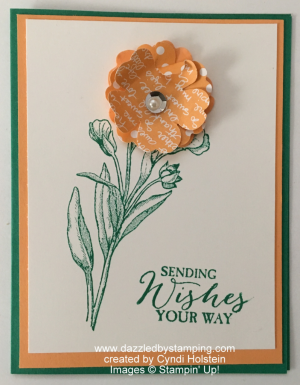 Here's a different take on the classic flower stamp from Butterfly Basics.
Nice layering for dimension. 🙂
Don't forget to use your Bonus Deals & get your exclusive Thoughtful Branches bundle!
Have a great day!
Remember, if you can fall in love with a project, you can learn to create it! Here to help you channel your inner Creative Genius…
Steph
LIKE me on Facebook.
Follow me on Pinterest.
Subscribe to my FREE newsletter, and receive my "5 Tips for Making Fabulous Hand-Stamped Creations."