I keep forgetting to share this great, easy card with you!
The DSP (Blooms & Bliss) and the font (from Blooms & Wishes) do ALL the work for you!!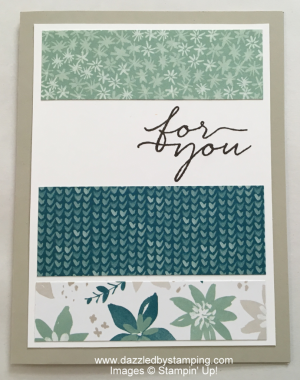 Clean, simple, amazing.
Well, we're off today to take Liz to college–Southern Illinois University Carbondale.
She used some of my retired stuff for her [room] door sign. 🙂
Of course, I'm so excited for her!
But I'll miss her a lot!
Might be a little emotional today.
More so tomorrow–move in day. And we drive home without her.
Thanks ahead of time for prayers for our family!
Have a wonderful day!
Remember, if you can fall in love with a project, you can learn to create it! Here to help you channel your inner Creative Genius…
Steph
LIKE me on Facebook.
Follow me on Pinterest.
Subscribe to my FREE newsletter, and receive my "5 Tips for Making Fabulous Hand-Stamped Creations."
Save