I know! I know!!
I didn't even tell you reason #1 yet!!!
Honestly, I'm not sure I could even rank them.
But I had to getcha thinkin!
I did a quick post on Facebook while I was at On Stage Milwaukee saying I FORGOT just how much I love a big card swap!!! (I didn't share that card here, so if you wanna check it out, go to www.facebook.com/DazzledByStamping). **You don't have to "DO" facebook to look here. It's just a business website.
Probably my very favorite reason is it's just so fun!!!!
I think I was gushing over every card I got.
Squealing might be a little more appropriate. 😉
A few times I said out loud, "I have to have that one!"
You literally all just stand there with an arm/box/bag full of swaps and exchange them with everyone in sight.
I was going table-to-table when I first walked in. (Some people didn't bring swaps or were already done and waiting for the event to start. Or were swapping a little more passively.)
Then I saw it. A whole "RIVER" of swappers in the middle of room!!!
AAAHHHH!!!!!
If you've never been part of a swap in person, you're missing out!!!
It's a good reason to be a demonstrator and an awesome reason to attend a Stampin' Up! event.
Sensory overload. But in a good way.
Kinda like Pinterest–but IN PERSON!
And you get to KEEP the card right in your hand!!
And ask questions of the creator.
Right in front of you.
I always think it's funny…
Most times I don't have to ask how someone made her card.
So other than a quick, "oh that's cute!", etc, I don't have a lot of interaction.
I don't look up.
I consider myself to be pretty good with faces, and I work at remembering names.
When I'm swapping, that goes away.
Gone.
Me (most swappers?):
Goes up to person: "Have I swapped with you yet?"
Looks at card: "Oh yep! Thanks!"
Moves on.
It's an acceptable point in time that I remember the card–not the person. 🙂
Ok, so now that I've gabbed at you like crazy, I'll get back to "Reason #2":
I get ideas for you (or me if I suddenly need the set now. It happens. You know it.) for stamp sets I don't have!
Here are a few of those ideas:
From Delores Schlabach: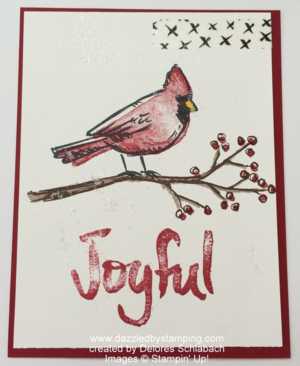 From Kathy Crow: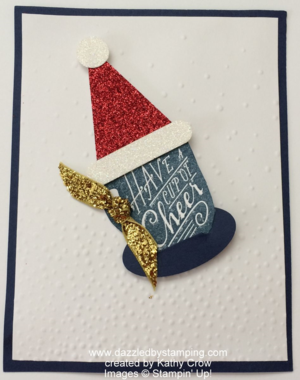 From Diane Ragusett: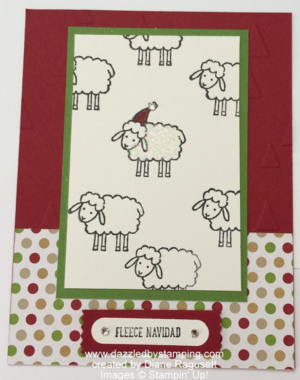 I LOVE HIM!!! (but ignore the retired DSP)
In case you're wondering, I made 50 swaps.
So I came home with 50 new cards.
(Actually these swaps are usually card FRONTS only. I can change that if I choose. If not, at least I have the idea.)
Thanks for checking in again today!
Have a fabulous day!
Remember, if you can fall in love with a project, you can learn to create it! Here to help you channel your inner Creative Genius…
Steph
LIKE me on Facebook.
Follow me on Pinterest.
Subscribe to my FREE newsletter, and receive my "5 Tips for Making Fabulous Hand-Stamped Creations."