Thank you to those of you who joined me in telling your "thanksgivings." I enjoyed your stories. They make me smile.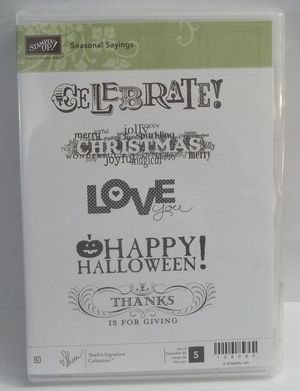 The winner of my Sharing the Wealth (Seasonal Sayings) is Marcia Hill.
Congratulations, Marcia!!
Remember,
if you can fall in love with a project, you can learn to
create it! Here to help you channel your inner Creative
Genius….
Have a great week!
Steph
LIKE me on Facebook.
Follow me on Pinterest.
Subscribe to my FREE (bi-)weekly newsletter, and receive my "5 Tips for Making Fabulous Hand-Stamped Creations."