Good morning!!!!
I have my blog back, and a new design!! I'm still learning this new platform, so thanks for your patience with me!
We had OnStage@Home last weekend, but my friend Cyndi Pratt and I decided we didn't want to be stuck @home! OnStage is ALWAYS better with friends! So we wanted our teams to get to know each other better. Some of us met in Indianapolis last year, and we wanted to continue that friendship. So my team traveled to Cyndi's city.
Here are my Dazzling Demos that could make it–Georgianne, Steph, flat Rachel, Mary Jo, Nadine, Lorie and my adoptee Bev.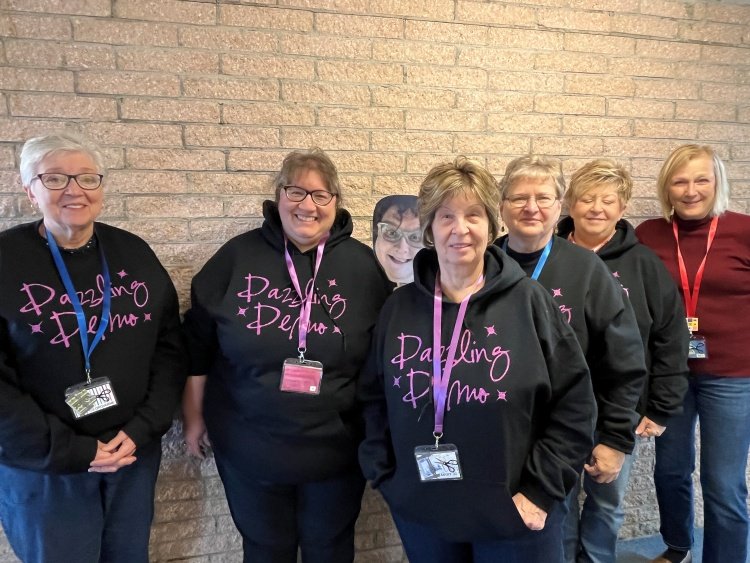 Here are Cyndi's Inkspots–Bonnie, Debbie, cardboard Laura, Dorothy, Tracie, Alysia, Cyndi, Mindy & Jennifer.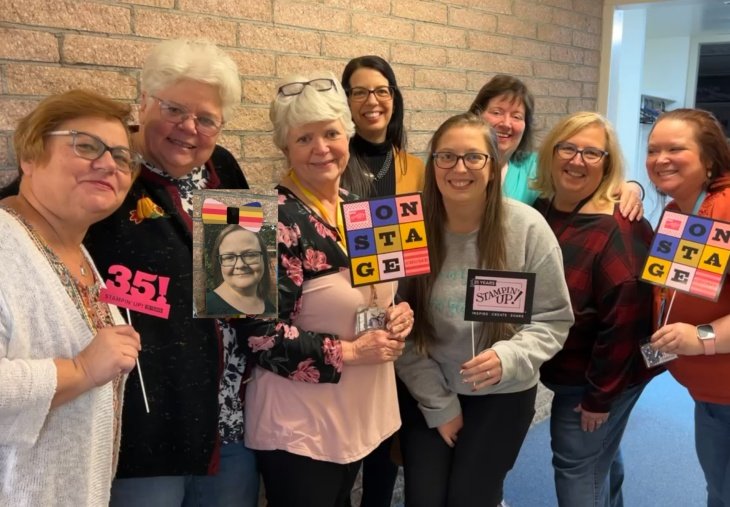 We had such a fun weekend!!
The plan was to start with a Shoebox Swap, but first we gave our teams 2 challenges.
First, they had a job of photo scavenger hunt again, including taking pics with each of our team members who were sick and couldn't make it–flat Rachel and cardboard Laura. 🙂
Second, we split them into combined teams with the job of completing a puzzle in their spare time. (We were each given a puzzle as part of our OnStage registration. I realized I'm not sure I ever took a pic of it!) It was great to see them working together! And it allowed us to kick them out of our main room when we wanted to set up surprises! 🙂
Here's my favorite pic anyone took:
Here are the puzzle winners and a pic of someone's post in the Facebook leader group that made something cool out of her puzzle.
Here are lots more pics…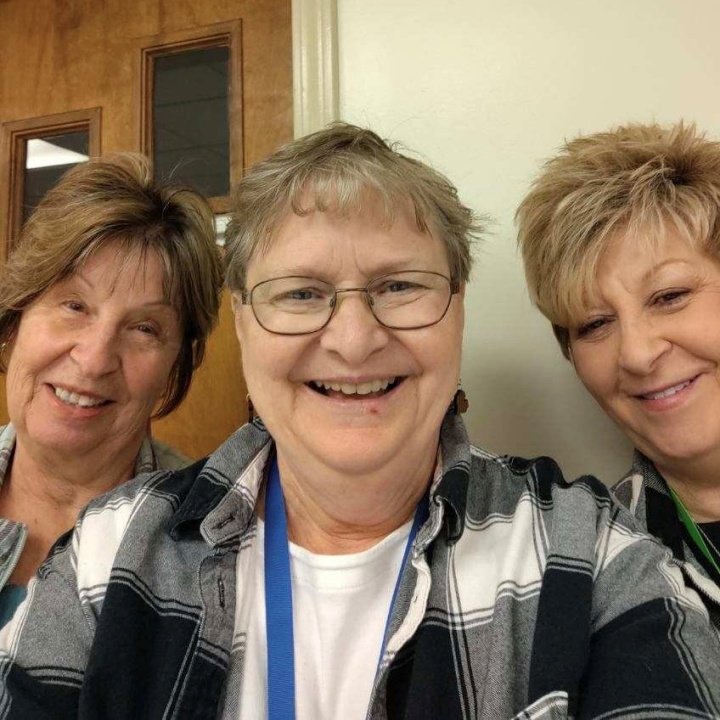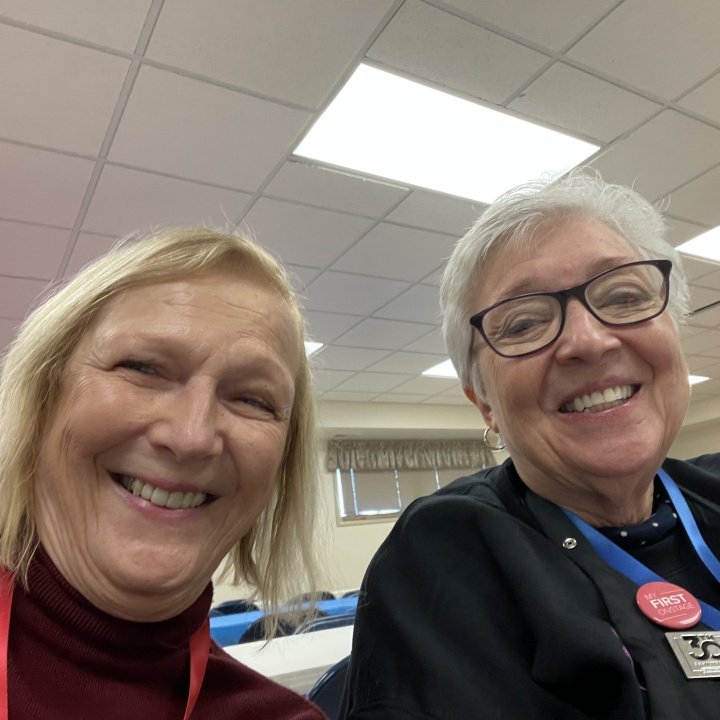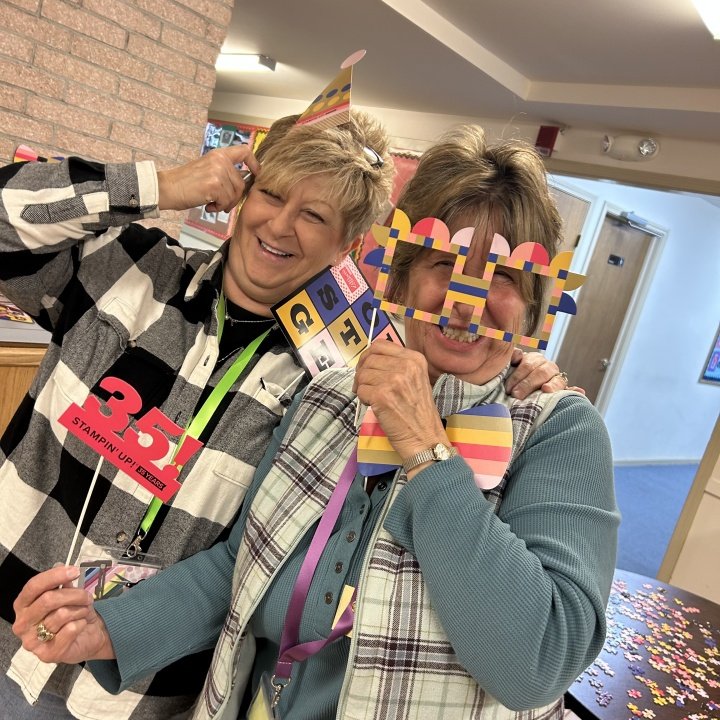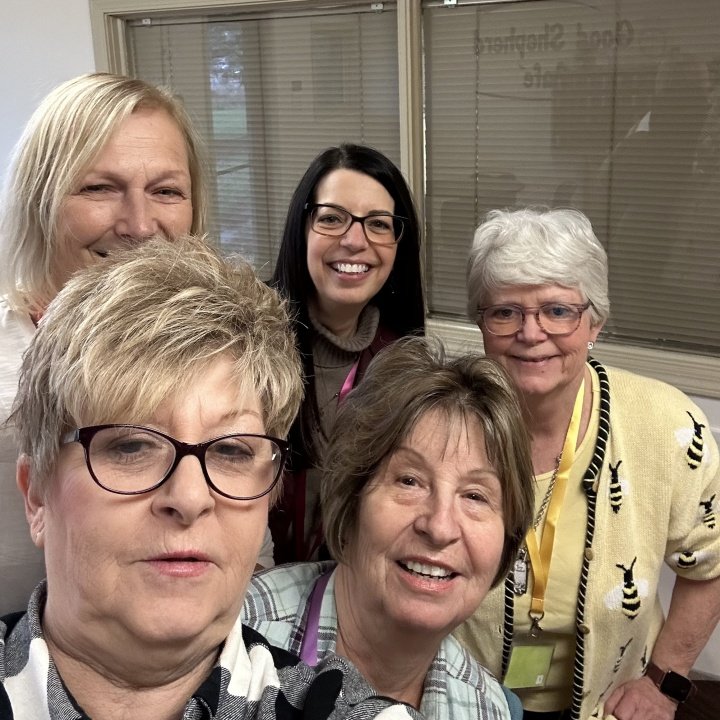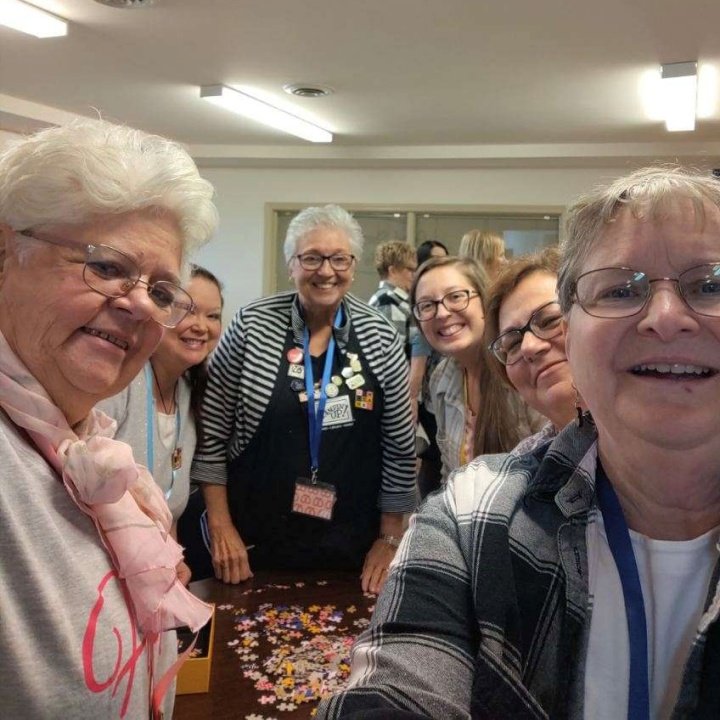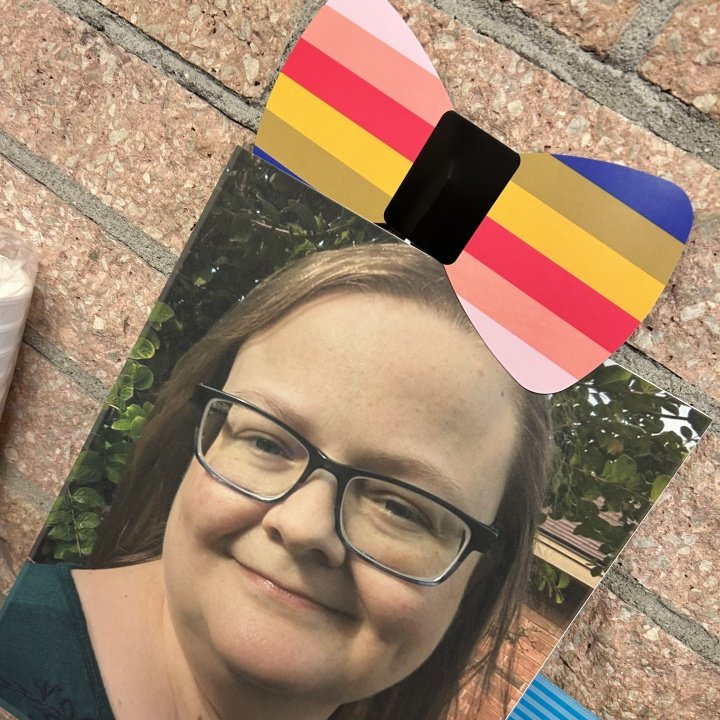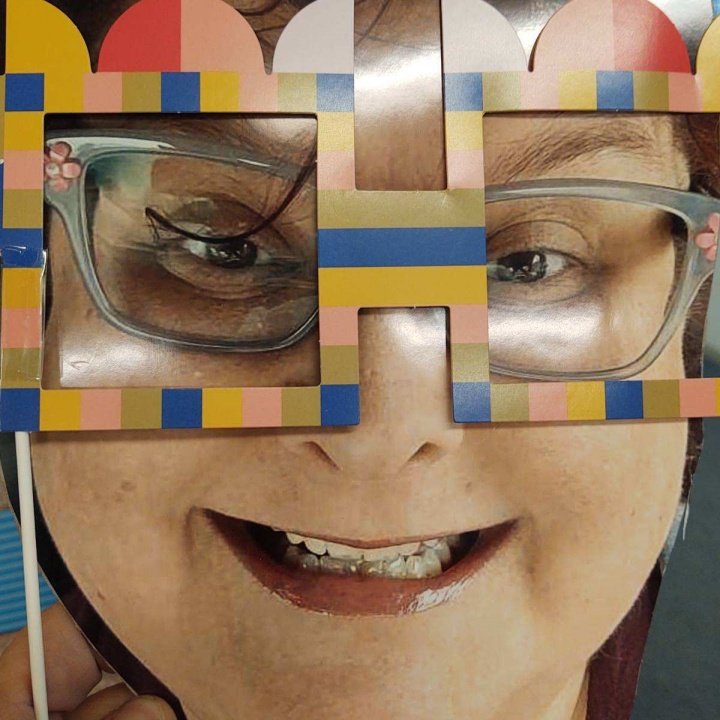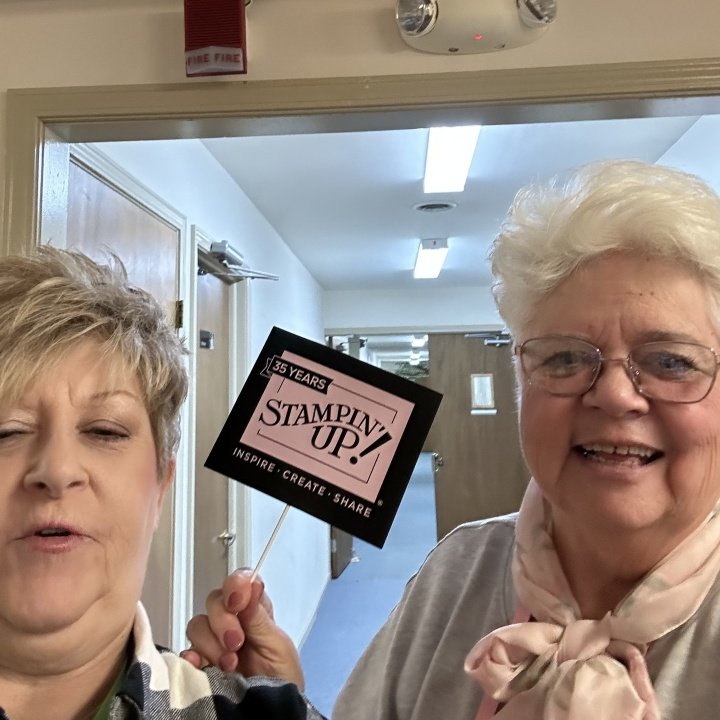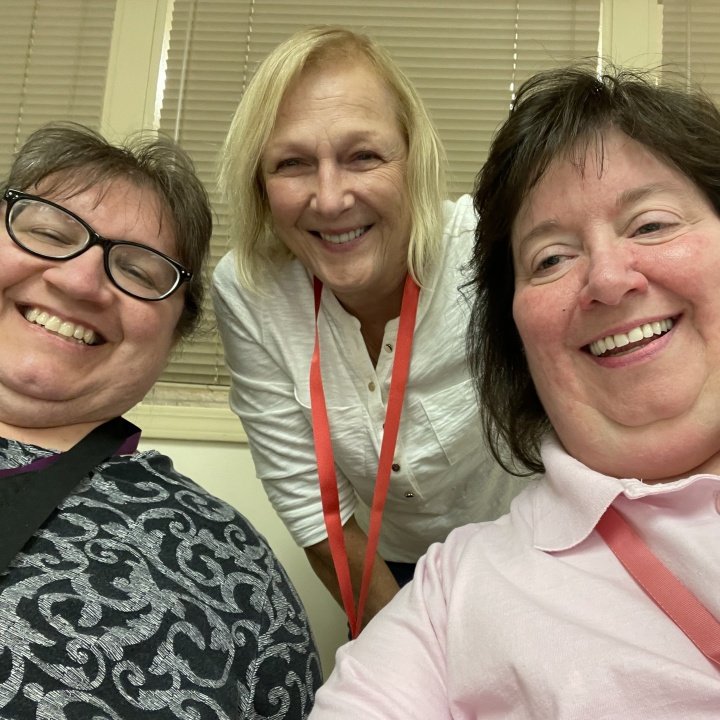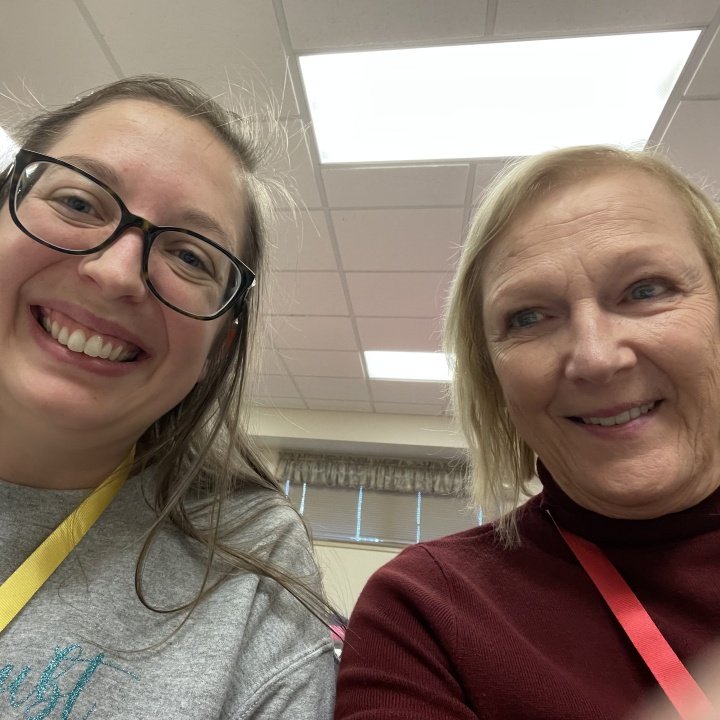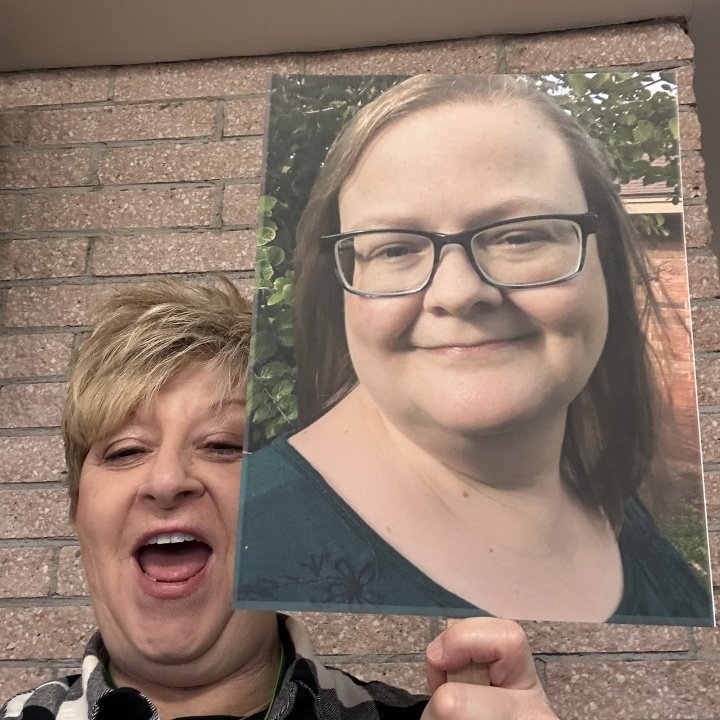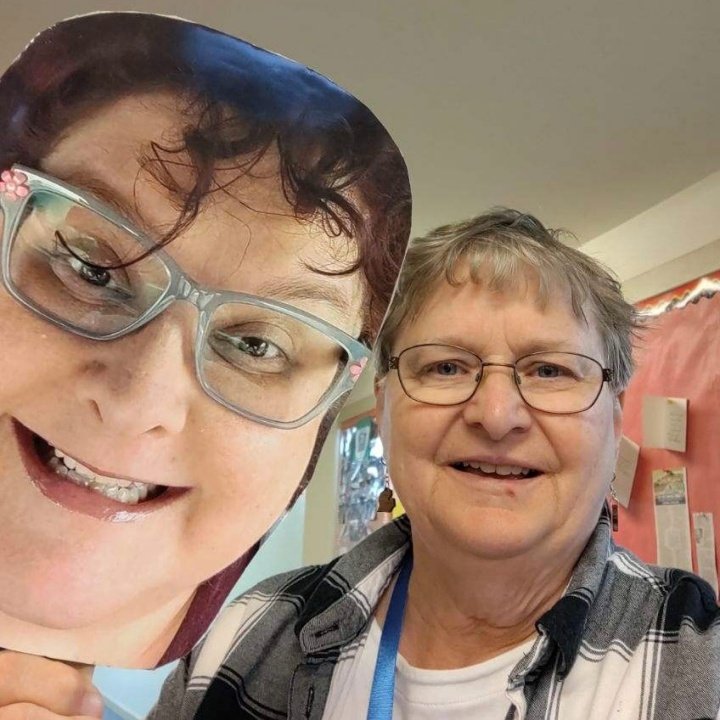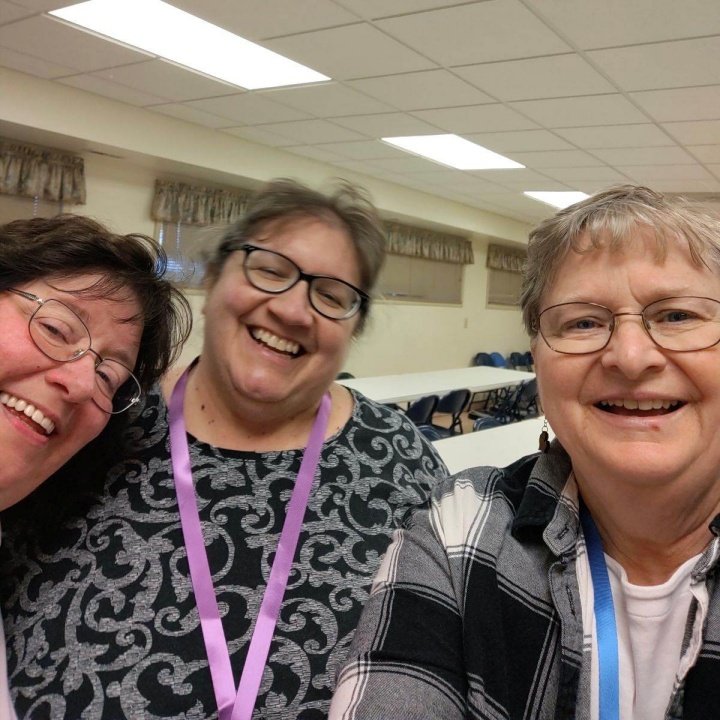 I'll be back again to share projects!
Have an awesome day!!