Happy Monday!!

TODAY, 7/31, is the LAST DAY to earn a $5 bonus coupon (code comes thru your email) on every $50 in orders! (Redeem them in August!)
Shop here: https://bit.ly/shopwithSTEPH
---
We had an awesome Crafting Retreat!!!!
SAVE THE DATE for our next one: Saturday, October 14
Here are our goody bags and 2 of the pillow gifts: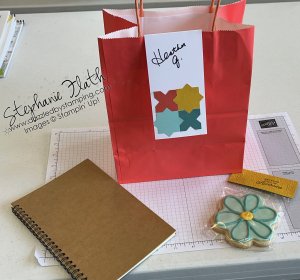 I forgot to take a pic of our 3rd pillow gift!
I'll have to take a pic of that AND the sample decorated journal I made.
(I should have taken pics of a few of them I saw people make!)
Btw, Nadine & I made the cookies with our friend Ruth Jones!
So much fun!
Here are some of the pics of our day…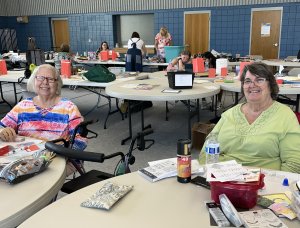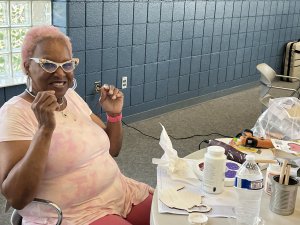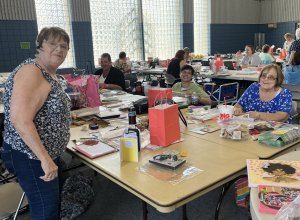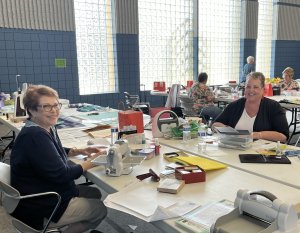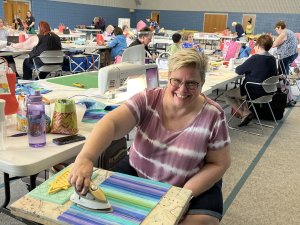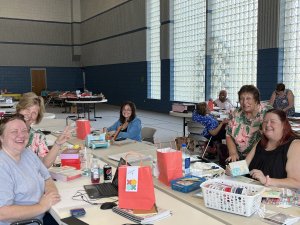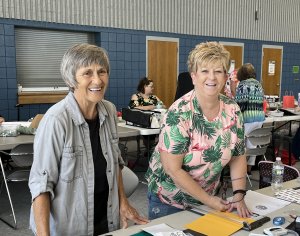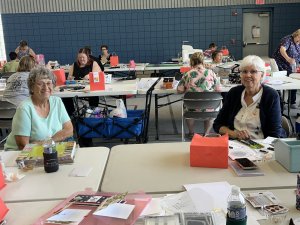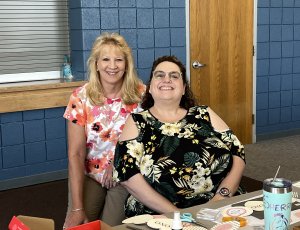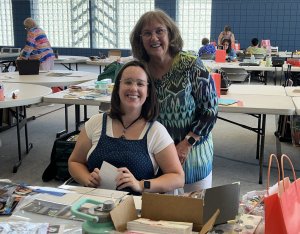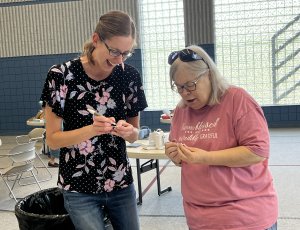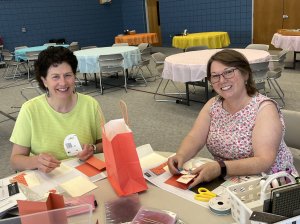 Rice Crispie Treats and gooey Ghiradelli brownies are always on the menu!
I told Daphne I was gonna catch her chowing, so she "posed" for me. 
Haha! Love it.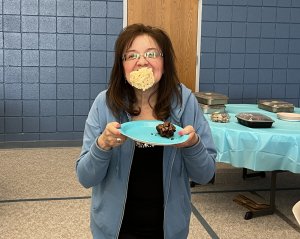 Tomorrow I'll share the 3rd pillow gift, my decorated journal and my make-n-take.
Have an exceptional day!!