Happy weekend!!
I decided to share more from Inked & Tiled today.
It was the set I played with at our team retreat. 🙂
This was the first card I made with the set, and I couldn't decide if I liked it or not!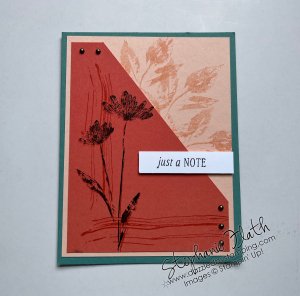 The lines behind the black flowers are the same lines that I used for the background on the Crushed Curry card from yesterday.
This is probably the last card I made.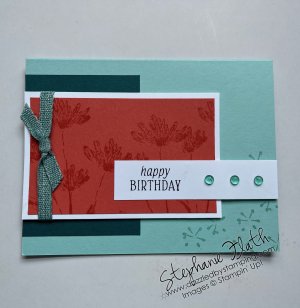 I like this sort of lopsided look.
I basically used the same products and colors from yesterday.
Click any product pic to order:
Have a fabulous weekend!!