Hey there–
We missed Live! Day yesterday!!
Turns out Facebook didn't like our weather, and I still couldn't go Live! in the afternoon when I tried testing on another group of mine.
My plan is to [check the connections before and] try again tomorrow morning, Friday, 4/7, 10:30am ET.
In the meantime, I wanted to bring you a few older samples of items that are retiring and tell you a couple things you need to know!
#1
Playing in the Rain Dies and Seaside Bay Dies are LOW INVENTORY again!!
These bundle items will be available in the next catalog but won't be bundled together for a discount.
The DSP is not carrying forward at all.
#2
DON'T WAIT to order retiring stuff!!!
MOST of the ink refills are gone.
Many stamp sets are gone.
There's no such thing as a guaranteed date anymore for stamps, like there was a few years ago.
ORDER NOW.
Everything is available WHILE SUPPLIES LAST.
(If some cardstock is gone that you want, check with me; I have some full packs of retiring colors.)
Here are some samples that came to mind for some of the products retiring: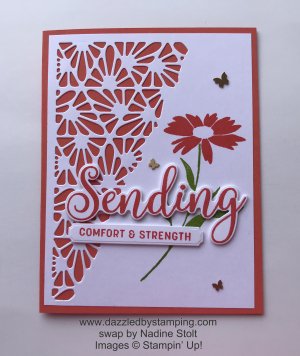 Here are some of the retiring items shown:
Here's your April host code info: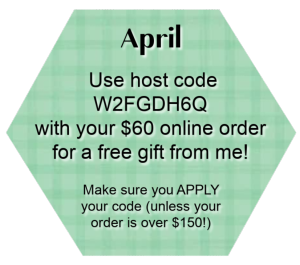 Have a great day!!