Hello!
I'm a little late in the day today!
I just wanted to share the other card I showed on my Live!
We made this at club this month: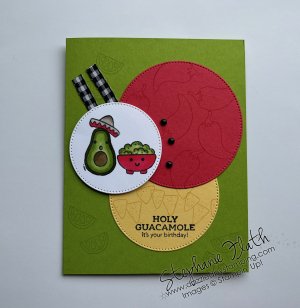 This set is just absolutely adorable!!!!
And it definitely makes me work on my coloring. 😉
Get it in time for Cinco de Mayo!!!
Will Taco Fiesta be in the next Annual Catalog?
We won't know til next week!!
The online catalog will be available for demonstrators to view on the 29th. 😀
Products used:
Here's my host code if you're not hosting yourself!
Have a wonderful weekend!