Good morning!!
We had a fun time Saturday at our Christmas Party & Ornament Exchange!
Everyone had to make 1 ornament, and we had a potluck, too.
Yum!
I realized I didn't take any pics of our feast, but everyone helped me remember to take pics of the ornaments. 😀
Nadine's made by Christine Carrizales: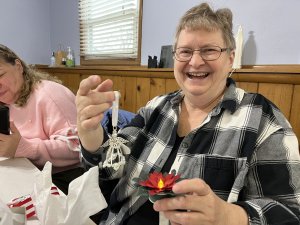 Mary's was made by Cindy Booth:

Christine's was made by Cindy Keller:
Cindy Booth's was made by Marcia Hill: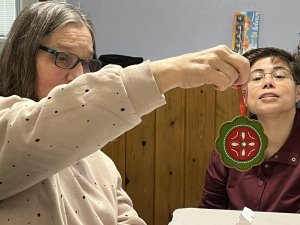 Cindy Keller received mine:
Marcia received Nadine Stolt's: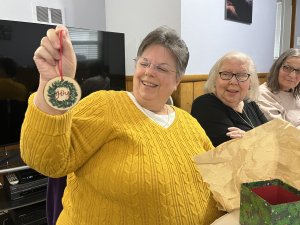 And I received Mary Bearss's"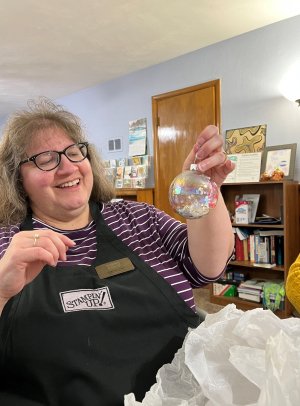 We've been doing this for quite a few years, and it's amazing how many ornaments I have on my tree from it!
We're already looking forward to next year!
Btw, I also realized I didn't take a pic of our mini project.
I'll share that later.
Have an awesome day!!