Happy Monday!!!
We had fun Friday picking LOTS of apples!!!
I'm sure some will end up in our beloved Betty recipe, but right now we've just been eating them fresh. 🙂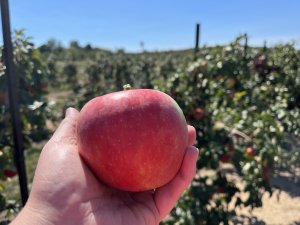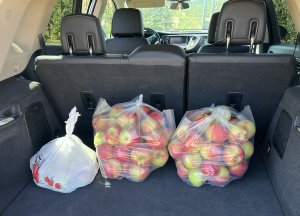 Btw, we go to Crane's U-pick (not the pie pantry one), 6017 – 124th Ave, Fennville.
ALL apples–including Honeycrisp–are $1.25/#.
We also needed to take a little detour to avoid all the construction/1 lane back ups. 😀
SOMEHOW we ended up at Captain Sundae in Zeeland!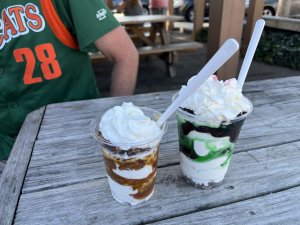 It helps if you know what address to put in! hee-hee!
Mine: Tommy Turtle is amazing!!!! But I get all caramel, no hot fudge. (Buttered pecans are the BOMB!!)
Todd's: Mint Mutiny (creme de menthe, oreos, hot fudge, and Ande's mints)…not for me! But if you love mint and chocolate like my hubby, they'll hook you up!!
---
Ok, enough food talk!!
I have some more cute Perfect Partner samples for you.
One of my former Sunday School kids would have loved this Yeti to Party set!
When we went to Alaska, he wanted me to look for yetis. 😉
Remember, you can only get these dies THIS MONTH!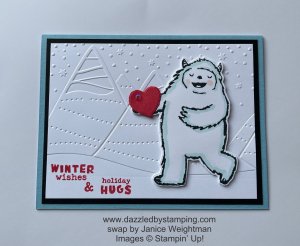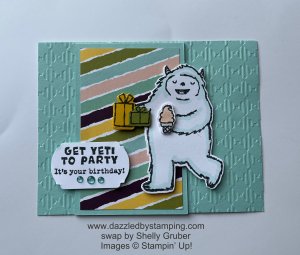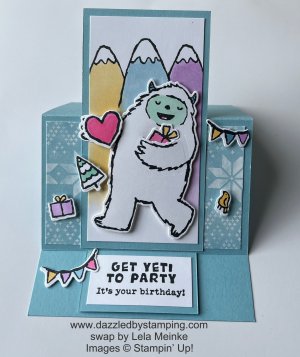 Here all the exclusive dies/bundle options:

Here are all the Perfect Partner dies & bundles:
(click any item number to order–thru September only!)
---

Here's a flyer: Download September 2022 Week 2 Weekly Deals (available through 9/14)
Here are links: