Thank you to everyone came to my Hostess Appreciation Party!!
We had a wonderful time celebrating!
I hadn't been able to have a HAP in 2 years.
So we had lots of reasons to celebrate.
Todd helped me make a whole bunch of yummy food!
But I was in charge of the stamping projects. 😉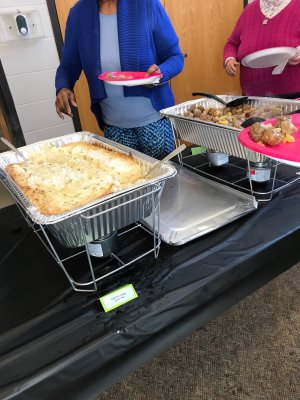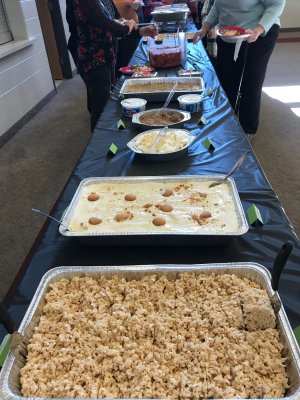 Rojeana posed with her favorite fruit salad we make every year from all the fruit we pick in the summer. A couple years ago we had to double the size bin we make it in. 🙂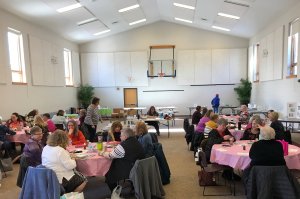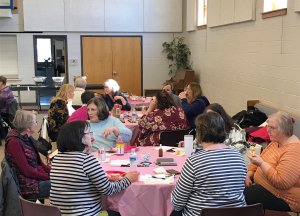 Tyler came with flowers and Walter for a little bit.
They both said hi to me, and then Walter saw Todd who was trying to take a pic of Tyler and I.
He was yanking the leash to get away to see his buddy–and then everyone else around. 😉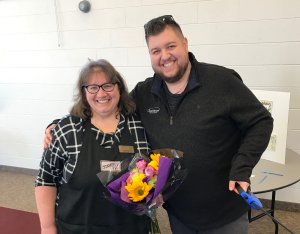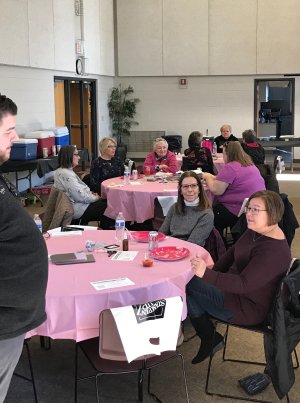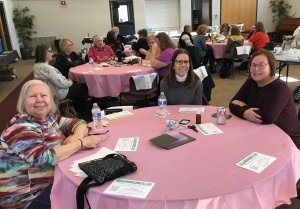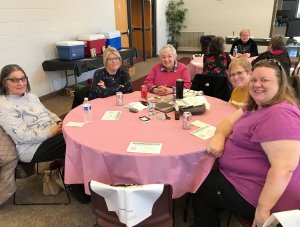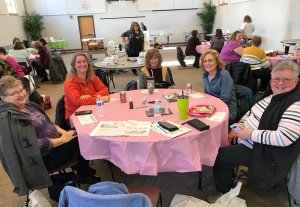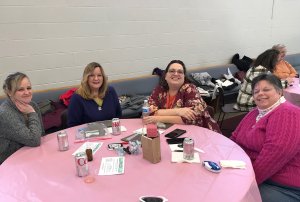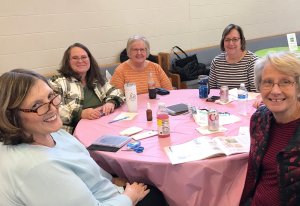 One of my favorite parts of the day was special recognition–& gifts….
These 3 ladies–Kathy Polderman, Elaine Brunink and Diane Field–have been my customers since the beginning! 20 whole years!!!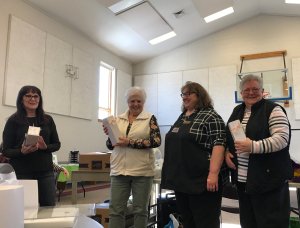 These 4 ladies–Georgianne Everhart, Sharon Kruse, Cindy Booth & Michelle Jager–are still in my first and longest running Stampers Club. (2 club members are missing.) We started meeting 17 years ago!! They've been stamping with me every other month since then!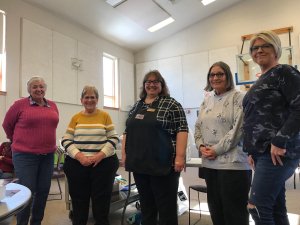 And of course, I had to recognize and thank my Dazzling Demos team members that could make it, too! (Yes, I include my team. It started out because my team was too small to do something like this for them–lots of people is more fun! Now, it's just a thing!)
None of them have been team members even close to 20 years, but I still appreciate them all!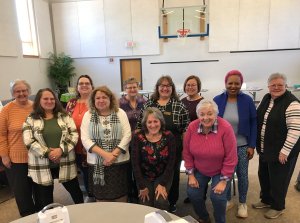 And then of course, there's My Love. I owe him so much! He's my ultimate support–and my He-man, too. He's been with me since the beginning, too! 😉 actually…almost 35 years since we started dating. ♥
I'll share more about our stamping projects and the Card Contest this week.
Have an amazing day!
ps: If you want to be included in the fun next year….