Happy Monday!!
Are you ready for this big week???
I'm not yet.
Hoping to get ALL my Christmas cards in the mail TODAY!!
(but still working on it.)
But I wanted to share a couple more versions of projects I've shared recently.
I've shown the bag toppers and a gift card holder on my Live!
AND I've shared them in my clubs–but wanted to make them different.
Here's a couple bag toppers we did:
(this DSP is gone, but hopefully you already have it!)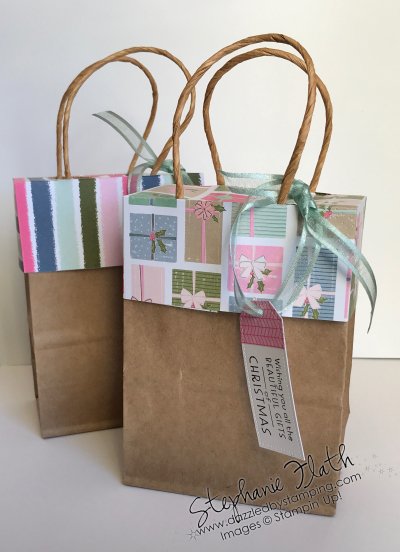 Then there's this GOLD FOIL gift card holder.
I don't think I've ever made one with gold foil, and I sort of LOVE it!!!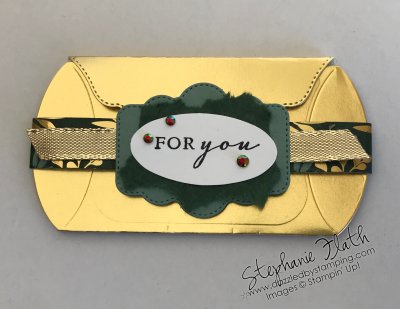 I added the Ever Eden DSP, Eden's Garden Cotton Paper and the Garden Gems, too.
All of these are only available through January 3.
CLICK ANY PIC BELOW TO ORDER:
Have an amazing week!!