I'm back to Reflected in Nature again!
Today I have a swap for you using the amazing set.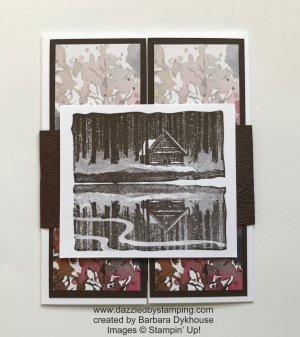 I really love this set along with the Beauty of the Earth DSP.
I really love this particular design from that DSP.
This is so very rich looking!
Makes me happy!
Here's all the extras you need:
Click any product pic to order
or click here:

Enjoy your day!!