Happy Monday people!!
First, let me say THANK YOU to those of you who came to my BOGO Sale last week or gave me an extra order this month (or last)!
I really appreciate you–and I was able to hit all 3 goals I had for this month/quarter!
THANK YOU!!
Ok, this Saturday is World Card Making Day!!!
I'm celebrating with a few people who signed up for my Shoebox Swap!
But YOU can have your OWN celebration!
And Stampin' Up! is celebrating ALL WEEK LONG!!
Here's a list of products discounted through Sunday, 10/7:
(click on the pic to view/print the list)
One of the discounted items is the Notes of Kindness Card Kit that I featured in my Facebook Live! a couple weeks ago!
Yay! 😀
There are enough supplies for 5 of each design!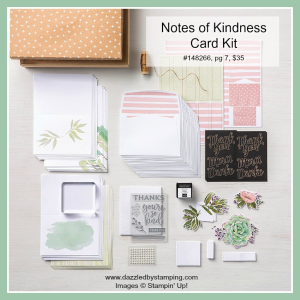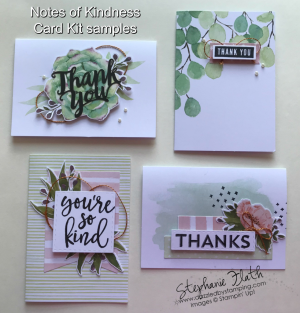 Here are my alternate ideas I showed on my Live!:
Click to order:

Have an amazing week!!
Happy World Card Making Day (week)!