I've been doing some cleaning in my stamp area and desk.
Oh!! It's needed it SO MUCH for SO LONG!!!
I came across an envelope sent to us by the couple Todd & I went to for pre-marital counseling.
She was cleaning out her house and probably downsizing and she sent us back lots of pics and cards and letters I wrote them over the years.
This was included: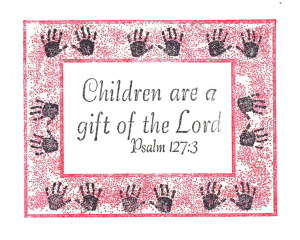 It was our baby announcement for Liz–and probably one of the first ever cards I made.
I STARTED stamping with my sister Teresa.
And we–with my other 2 sisters–worked on big projects like this together. 🙂
Oh–here's Liz's newborn pic, too.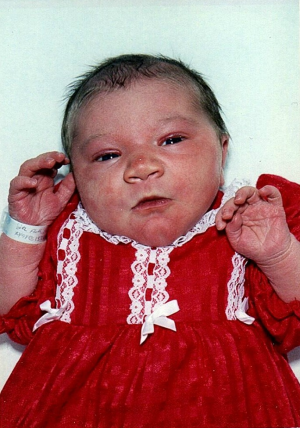 While I'm at it, I'll show you Tyler's; his cracks me up.
(But I wasn't stamping yet for his announcement.)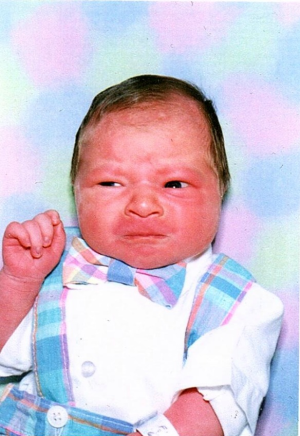 Just thought you'd enjoy seeing one of my first works. 😉
And my babies.
Have an awesome day!