Good morning people!!
I forgot I have one more Shoebox Swap to share with you.
It seems timely. 🙂
It's kinda weird how late all the colors are changing and the leaves are dropping this year!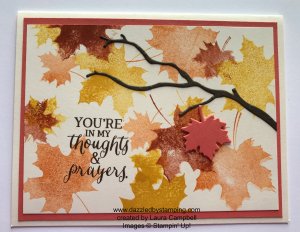 Several colors, full stamping and stamping off made for a gorgeous fall theme.
Have a fantastic week!!