IT'S JULY!!!
Stampin' Blends are in stock…
There are 2 HUGE SALES going on… 
AND I have a bonus offer for you!!
LIFE IS GOOD!!! 😉
THE DESIGNER PAPER SALE
 
Buy 3 Get 1 FREE Designers Series Paper (DSP)
All selected designs (shown below) are $11…buy 3, get 1 FREE
(Item #s and coordinating items are clickable.)
Item #
 Quick pic
DSP Name

 

146338
 

 Nature's Poem,  coordinates with Nature's Poem Suite / Rooted in Nature bundle, pg 142-144 

 

146284
 
 Twinkle Twinkle, coordinates with Twinkle Twinkle Suite / Little Twinkle bundle, pg 82-83
 146921
 
 Under the Mistletoe, coordinates with Under the Mistletoe Suite / Mistletoe Season stamp set, pg 94-95
 146902
 
 Animal Expedition, coordinates with Animal Expedition Suite / Animal Outing bundle, pg 26-27
 146897
 
 Best Route, coordinates with Best Route Suite / En Route stamp set, pg 52-53
 146913
 
 Petal Promenade, coordinates with Petal Promenade Suite / Beautiful Promenade bundle, pg 106-107
 146331
 
 Tranquil Textures, coordinates with Tranquil Textures Suite / Sea of Textures bundle, pg 154-155
 146289
 
 Garden Impressions 6" x 6",  coordinates with Garden Impressions Suite /

Abstract Impressions bundle

, pg 128-130
 146916
 
 Tropical Escape 6" x 6", coordinates with Tropical Escape Suite / Tropical Chic bundle, pg 120-121
 144177
 
 Wood Textures 6" x 6", 

realistic wood imagery



If you'd like to get a better look at the DSP, you can come to my house and check out my DSP swatchbooks–samples of ALL the DSP available right now!
Here's another way you can check them out…
They're all in this video–page by page within each DSP package:
(make sure you write down all your faves!)
---
THE ULTIMATE ULTIMATE BUNDLE 

Want a great deal?
Would you like a discount on your stampin' stuff?
Want to supplement your income?
Do you love to teach?
Wanna spend more time with me??? 😀 haha!
If you answered yes to JUST ONE of those, it's the PERFECT time to sign up to be a Stampin' Up! Demonstrator!!
This month you get to add your choice of full color collection of ink pads (10) to your starter kit–FREE!!!
In your $99 (+ tax, no shipping) kit, you'll receive $192.50 of product! ($125 of any product you like, $67.50 ink pad family)
THAT'S a GREAT deal!!
And there is NO requirement to hold classes.
You get a discount on all your stampin' purchases.
And if you WANT to supplement your income or LOVE to teach, you certainly can make that happen!
If you just wanna hang with me…haha!…well, thanks!
I'd love to!!
I meet with my team every month–often twice a month!
And we have a great time!
We swap cards, stamp together and "talk shop" and whatever else is on our minds.
Our second night is a craft night–bring your own projects. 
It helps us work on things that need our attention (thank yous, birthdays, etc) and gives more time to ask me–or other demos–questions.
We bond. 😉
I LOVE MY DAZZLING DEMOS TEAM!
And I'd LOVE for you to join it!
If you're thinking about it, ask me.
No pressure.
In the meantime, check out this video that shows off all our colors:
Here are the color families you can check out:
(all 10 In Colors are bundled for this promotion only)
In Colors
If you're ready to sign up, click the link here to join:
(Suggestion: write down all the item numbers of the product you'd like; the process is much like placing an online order. Your list should include $125 of product or less–besides the set of ink pads, as you can't go over and pay the difference like you can with hostess benefits.)
---
My FAVORITE DSP in the catalog is the 6×6 Color Collections at the bottom of pg 191.
Core Colors

(Brights, etc) = 2 each of 2 double-sided designs in 10 colors.

In Colors

=

4

each of 2 double-sided designs in

5

colors.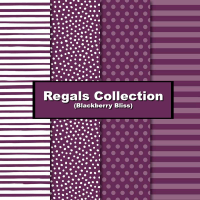 They're my style, and I'm sure I'll use them more than any other design.
BUT–they're not part of the Buy 3, Get 1 FREE deal! 🙁
SO–I'm gonna make my OWN deal!
When you place a $75 order using my hostess code UK7BCY3D, I will give you a 6×6 DSP Color Collection of your choice!
Here's the deal:
Place a $75 online order

using hostess code UK7BCY3D

by July 31. (Make sure you click APPLY after entering it in the box at the bottom left in the shopping bag.)
If your order is

$150 or more, don't use the code

; then you can claim your own hostess benefits and you'll still receive my gift. (see #3 & 4)
EMAIL ME your choice of free DSP. (Tell me the color collection and item number, so there's no confusion.) I'll let you know I got it–with the exception of July 20-29; I will be unavailable to return emails/texts/calls during that time.
Your free DSP will mail to you or be available to pick up early August after I place the order.

Here are all the possible free DSP Collections from me:
(Click on any collection to view each color included.)
Have a MAGNIFICENT July–full of SAVINGS & FREEBIES!!!