Haha.
Happy Monday people!
In general, I'm not a bird person, but…
How cute are these swaps I received???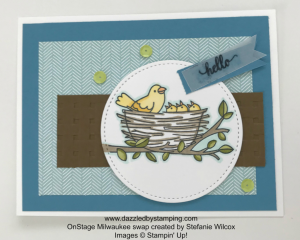 I LOVE swapping at events like OnStage!!
I love getting such a wide variety of styles and stamp sets featured.
Just a quick post for today…
Remember TODAY is the last day to register for the Moms, Dads, Grads, Brides & Babies Stamp-a-Stack!
Have an amazing rest of your day!