Ok, quick reminder–you have until noon Eastern time to comment on yesterday's post for a chance at my giveaway.
I HAD to show you the other card we're making at my Moving Cards Class next week since many of you haven't seen it at my clubs.
TODAY is your last day to sign up for it. RSVP here.
We'll be using the Coffee Cafe bundle for a Twist & Pop card.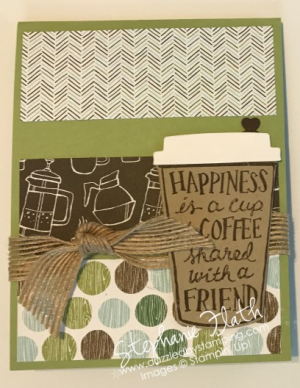 Check out the video!
I have to say, I'm excited to be making videos finally–but BOY do I need the practice!!!
Yikes.
I might have to start a bloopers series!
But it would take up all the storage on my phone!!!
When I actually start stamping in them, you're just gonna get to see them all! :/
Here's what I used for the Twist & Pop card:
Have an amazing day!!
Save
Save
Save