NORMALLY, I don't post on Sundays, but I had to make an exception!
Cuz you NEED TO KNOW!!
1) People have often asked me about when our Buy 3, Get 1 Designer Paper sale will be.
Well I recently found out IT'S THIS MONTH!!!!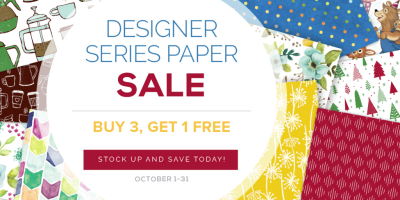 So here's the SPECIFIC LIST of the Designer Paper that qualifies:
Click it to print it–and get yours all this month!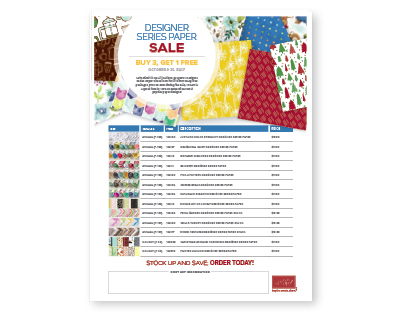 2) This coming Saturday is World Card-Making Day!!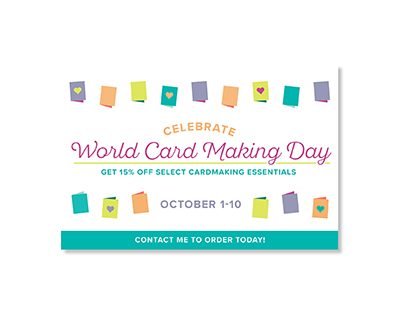 To celebrate every year, I have my Annual Shoebox Swap.
(I still have a couple spots left if you wanna join us! Click here to RSVP!)
Stampin' Up! is celebrating with 15% off our Note Cards & Envelopes as well as select stamp sets (many coordinating with the DSP sale) + an awesome deal on Fast Fuse!
Click and print this flyer for details:
Deals only last through October 10.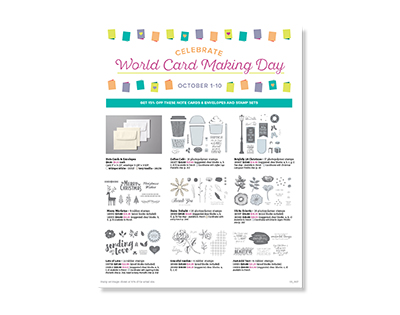 3) You'll wanna check out my blog TOMORROW!
Thanks to YOU, I've had my best quarter ever as a Stampin' Up! Demonstrator in my best year ever!!
AND tomorrow will be my 1,000th blog post!!
There will definitely be a giveaway–but you'll have to read my blog tomorrow to find out how to win!!
Thank you so much for all your support!
I'll talk to you tomorrow!
Enjoy the rest of your weekend!
Save
Save
Save
Save