I HAVE BEEN TOLD…
in no uncertain terms…
that this adorable pattern I'm in love with is called Buffalo Plaid!
"I would know, because I have cows!"
(I believe was the direct quote.) 😛

Haha! If you can guess who I'm talking about, then you know I happen to love her sense of humor. 😀
And I appreciate learning something new!
Here's a project I was inspired to make–because I'm obsessed…to put it mildly.
And because it was A THING at my last club–and she called me out on Facebook. 😉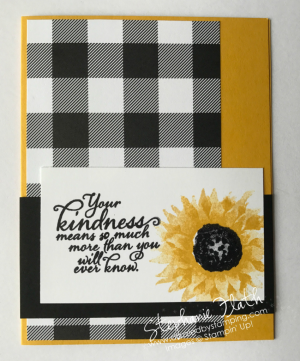 I just can't get enough Buffalo Plaid!
(That sounds like the line from SNL, "I need more cowbell!!")
If you're like me, you can find this in the Merry Little Christmas DSP–black & white and Old Olive & white.
That's ALSO what the coordinating Paper Pumpkin Kit boxes look like!!
(I'm hoping the contents will involve Buffalo Plaid as well!)
A little understated here–because of my current obsession with Buffalo Plaid–is the Painted Harvest stamp set….
I adore that as well!
We've been using it at my clubs this month–and we're gonna use it at my Birthday Stack.
My last club for the month is tonight.
TOMORROW I'll show you the amazing card we've been making.
It's a little unexpected and oh so beautiful!
In the meantime, if you're already in love, here's what you need:
Don't forget to sign up for Paper Pumpkin for your 2 coordinating months of Christmas cards and gift projects:
Also remember, hostesses this month and next earn the exclusive, hostess-only Merry Patterns stamp set with a $300 party! Contact me to schedule your workshop or book party!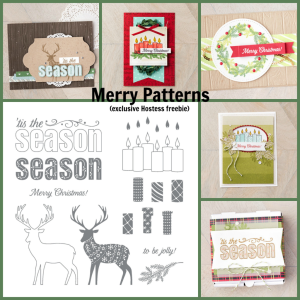 Thanks for stopping by!!
Have a fabulous day!!!!