I have another baby wipes technique card for you today.
Actually 2!!
So this is the SWIPE technique like I mentioned in Thursday's post.
And it uses all the same ink colors, too, this time.
Card #1: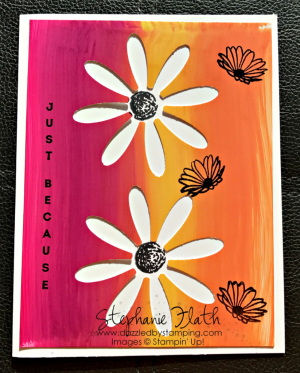 Card #2:
See what I did there???
Ha!!
It's amazing what you can accomplish when you're trying to come up with a few ideas really quickly!!
Here's the list!!
I have something to tell you….
A week from today, we take Liz back to school. 🙁
It went by way too fast!!
I'm not ready!!!!!!
But she is. 🙂
Thanks for stopping by today!
Have a wonderful day!