Happy Monday people!
My sample today is one we made at On Stage last month using the Delightful Daisy Suite (pg 126-127.)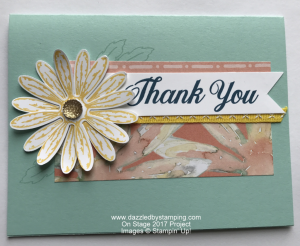 We even used the cool Faceted Gems!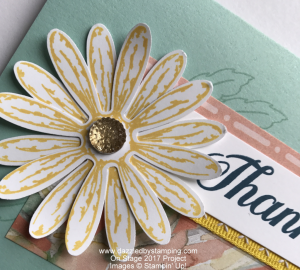 Oh–and did you notice in the book….the 1/4" double stitched ribbon has dashed stitching on one side and (x's) on the other.
I love having options!!
So who ELSE can't wait for the new catalog to go live????
There's so much more that I want!! (You remember as a demonstrator I get to preorder specific products, right?)
Love this catalog!
Have a fabulous day!
Save