…because I set some up!!! 🙂
It's been far too long since I've had any Mommy & Me Classes, so I scheduled a couple next week! Click below for details:
Also, I'm focusing on birthdays….
I have fallen into that bad habit of just telling people Happy Birthday on Facebook!!
And that has to change!
One of the SU! demonstrator trainers started a trend a year or so ago called #imbringingbirthdaysback
And I'm jumpin on that bandwagon!
I'm doing that 2 ways:
1) I'm starting up a monthly birthday cards class! This month is Tuesday, 2/21 [click for morning OR evening.] I'll schedule next month's in a couple weeks. Come jump on the bandwagon with me!!
2) I'd like you to tell me YOUR birthday. And I'll send you a card. Please leave me a comment below with your first and last name and your birthdate (no year is needed.) If I don't already have your address, I'll need you to email that to me; don't leave that here.
Here's one of the cards we'll be making this month.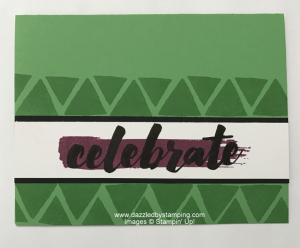 Product List
Hope you can make it to a class or 2!
And don't forget to tell me your birthdate!
Have a wonderful day!!