The Warmth & Cheer DSP Stack is my fave right now if I didn't mention.
We used it on our Gift Card Holder at Christmas Stamp Camp: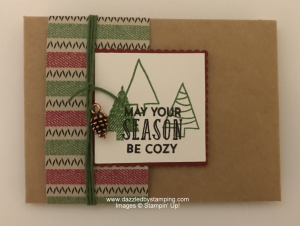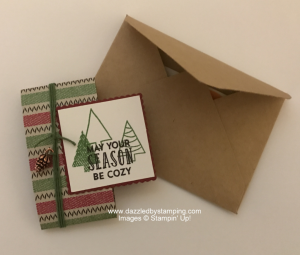 We used the Envelope Punch Board with Kraft cardstock.
And I'm not a huge trinkets person, but I kinda loved using them on a few projects at my camp.
These Mini Pinecones go PERFECTLY with the Stitched with Cheer set and Warmth & Cheer DSP!
Click here to order yours today!!
Thanks for stopping by!
Have a wonderful weekend!
Remember, if you can fall in love with a project, you can learn to create it! Here to help you channel your inner Creative Genius…
Steph
LIKE me on Facebook.
Follow me on Pinterest.
Subscribe to my FREE newsletter, and receive my "5 Tips for Making Fabulous Hand-Stamped Creations."