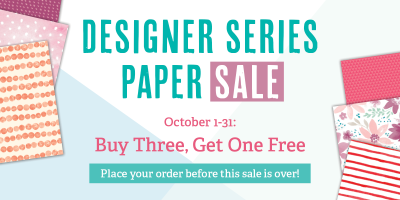 YES!!!!
We're having the Buy 3, Get 1 Free Designer Series Paper Sale!!
October 1-31
Here's the list: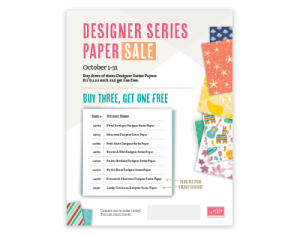 And here's an inspiration sheet: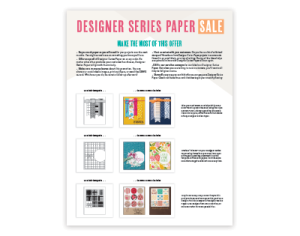 We're ALSO having a sale in celebration of World Card-Making Day!
Here's a list of select items discounted 25% October 1-5: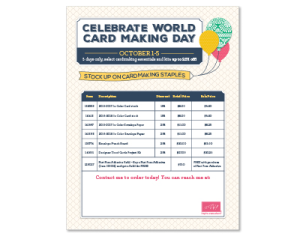 By the way, how are YOU celebrating World Card-Making Day???
I'm looking forward to my Shoebox Swap!
Have a wonderful day!
Remember, if you can fall in love with a project, you can learn to create it! Here to help you channel your inner Creative Genius…
Steph
LIKE me on Facebook.
Follow me on Pinterest.
Subscribe to my FREE newsletter, and receive my "5 Tips for Making Fabulous Hand-Stamped Creations."
Save