Hey–Happy Monday!!!
I had so much fun with my Mommy & Me Class Saturday!
(I think the girls did, too.)
I will have pics to share, but I have another class tonight…
so I don't wanna spoil their surprises!
So I'm flip flopping.
I'll show their pics n projects tomorrow.
The card I'm showing today is my swap for my club tomorrow. 🙂
I CASE'd myself!
I made a card just like this for my last swap, but with different colors n DSP.
Doesn't get easier than that!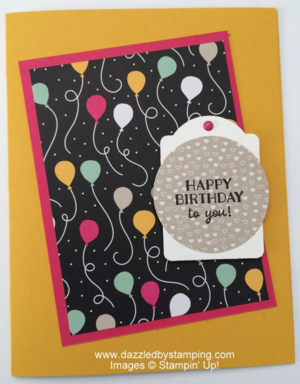 The stamp is still from Party Pants (SAB).
And I'll share with you tomorrow!
Have a great week!!
Remember, if you can fall in love with a project, you can learn to create it! Here to help you channel your inner Creative Genius…
Steph
LIKE me on Facebook.
Follow me on Pinterest.
Subscribe to my FREE newsletter, and receive my "5 Tips for Making Fabulous Hand-Stamped Creations."