Today is Tuesday and new Weekly Deals are available!
I thought I'd share some of my swaps with you since it's been awhile.
A couple of my clubs swap cards every other month when we get together.
Hopefully I remembered who made which creation!! (If I didn't, I'm sorry! And please tell me!)
From Lynn VanderLugt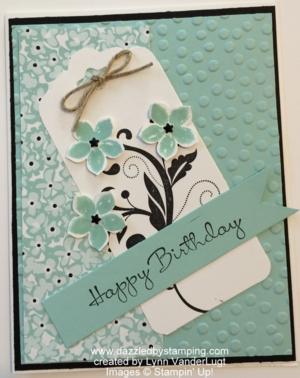 From Elaine Brunink
From Sharon Kruse
From Georgianne Everhart
I'll be back with more swaps tomorrow!
Have an amazing day!!
Remember, if you can fall in love with a project, you can learn to create it (just like these ladies above)! Here to help you channel your inner Creative Genius…
Steph
LIKE me on Facebook.
Follow me on Pinterest.
Subscribe to my FREE newsletter, and receive my "5 Tips for Making Fabulous Hand-Stamped Creations."