Hey–thank you to all of you who participated in my color inspiration "contest."
Not sure I'm gonna get the results posted before some of you leave work/your email….
So here's a quick look at my results so far: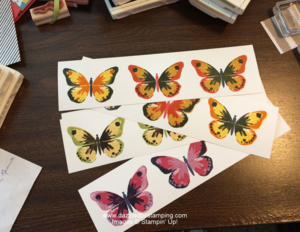 I'll be back later with a winner!
Oh, heads up, too….
There's gonna be a flood of stuff hitting the Clearance Rack tomorrow…plus other big deals. I'll tell you more about that later, too.
Have a great day!
Remember, if you can fall in love with a project, you can learn to create it! Here to help you channel your inner Creative Genius…
Steph
LIKE me on Facebook.
Follow me on Pinterest.
Subscribe to my FREE newsletter, and receive my "5 Tips for Making Fabulous Hand-Stamped Creations."