MERRY CHRISTMAS!!
I pray that you've been enjoying this Christmas Season…
Time with family…
Remembering the REASON we celebrate…
For unto you is born this day in the city of David a Savior,
who is Christ the Lord. Luke 2:11
Christ Jesus came into the world to save sinners…
I Timothy 1:15
Here's Day 3 of my Christmas Card Parade:
From Angela McBride:
From Kathy Polderman: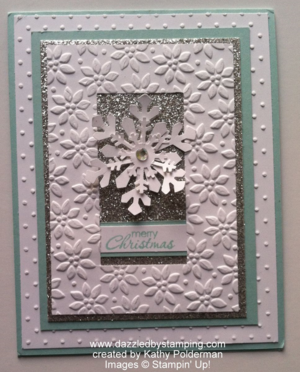 From Mary Bearss:
From Judi Siegers:
From Deb Peterlein:
Enjoy your time spent with or remembering family and friends!
Remember, if you can fall in love with a project, you can learn to create it! Here to help you channel your inner Creative Genius…
Steph
LIKE me on Facebook.
Follow me on Pinterest.
Subscribe to my FREE newsletter, and receive my "5 Tips for Making Fabulous Hand-Stamped Creations."