Do you like being able to see the COLOR and the NAME of the color on the end of your Stampin' Up! Classic ink pads?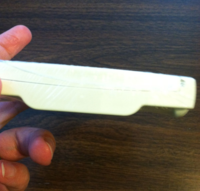 Do you miss them on the new firm foam pads?
DID YOU KNOW…………….??
They're still there. Here's where to find them!!
Look on the bottom!!!!!!
There are removable self-adhesive labels–in 4 languages. You choose which one is right for YOU. 😀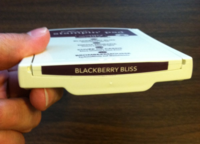 I choose English. 😀
I thought I had told everyone about this "feature", but clearly I had not, because I had a couple frustrated organizers/stampers last night!
I'll be back tomorrow with another project.
In the meantime, don't forget to check out the new Weekly Deals.
Have a great night! See you tomorrow!
Remember, if you can fall in love with a project, you can learn to create it! Here to help you channel your inner Creative Genius…
Steph
LIKE me on Facebook.
Follow me on Pinterest.
Subscribe to my FREE newsletter, and receive my "5 Tips for Making Fabulous Hand-Stamped Creations."