I'm behind. AGAIN. (still?)
But today's the day!!! I'm gonna catch up!!!
I'm prepping for my class Thursday, too, and I'm so excited!!
I love a big Stamp-a-Stack!!
If you're coming and you want to order rather than pay a class fee–and you want it shipped to you–your hostess code is: TUC9NPMJ. (Make sure you check out the Weekly Deals at the bottom, too.)
Do you want to be invited to my FREE New Catalog Preview/Class?
(Click here for details)
There are only 3 spots available.
You have to WIN a spot to be invited.
You have less than a week to try!
One of the ways ends tomorrow.
NOW for the Weekly Deals! (It IS TUESDAY afterall!!)
Weekly Deals, 4/15 – 4/21: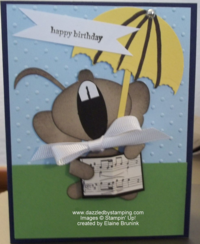 #125595 $9.95
Discounted Price: $7.46
(Don't you love the cute use of the edgelits?!)
Anywhere Glue Sticks
#104045 $3.95
Discounted Price: $2.96
Floral District Photobook Template – Digital Download
#127211 $17.95
Discounted Price: $10.77
Natural 5/8" Chevron Ribbon
#132982 $6.95
Discounted Price: $5.21
Needlepoint Border Textured Impressions Embossing Folders
#129383 $7.95
Discounted Price: $5.96
Night Of Navy 1/4" Stitched Grosgrain Ribbon
#126874 $4.95
Discounted Price: $3.71
Outer Space Stampin' Around Jumbo Wheel
#126938 $8.50
Discounted Price: $6.38
I hope you're having a fabulous day!
Snow or no snow….
YES, I said that on April 15.
In Michigan.
Not the mountains.
Maybe YOURS is a catch up day, too!! 😉
The sunshine will help with that!
Remember, if you can fall in love with a project, you can learn to create it! Here to help you channel your inner Creative Genius…
Steph
LIKE me on Facebook.
Follow me on Pinterest.
Subscribe to my FREE newsletter, and receive my "5 Tips for Making Fabulous Hand-Stamped Creations."