It always amazes me to see different styles of stamping….
You know I'm usually "stamp-n-go" style.
You usually won't see lots of hand-cut items on my cards either.
Well, that's NOT the case in the first card of this set of cards!
I love her work, but it probably wouldn't end up on a swap of MINE! 😉
OH! And she COLORED!!
Here's the other half of the demonstrator swaps: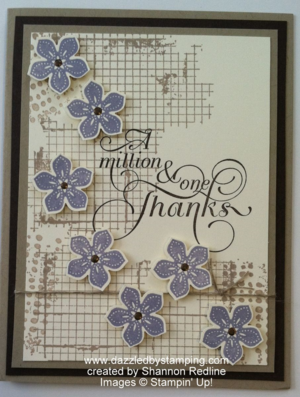 (Thanks again, ladies, for your work!)
Have a fabulous weekend!!
Remember, if you can fall in love with a project, you can learn to create it! Here to help you channel your inner Creative Genius…
Steph
LIKE me on Facebook.
Follow me on Pinterest.
Subscribe to my FREE newsletter, and receive my "5 Tips for Making Fabulous Hand-Stamped Creations."