Happy Monday!
I was asked by someone this weekend about the Pop 'n Cuts products we have in our catalog, pg 188: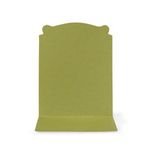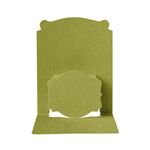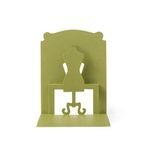 First of all, here are a couple cards using the Framelits (pg 187) that coordinate with the Dress Form. (But they don't show the "pop up" idea.)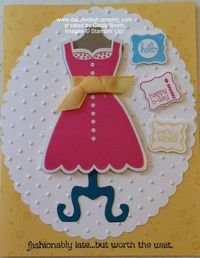 A swap from my customer, Cindy Booth. 
One from a fellow demonstrator, Liz Thayer.
These products are something I don't have, but I aim to please!! And I still wanted to show the "pop up-ness" of them.
So here's a video produced by the designer of these exclusive dies, Karen Burniston.
It's 8 minutes packed with information!! If there's something you don't get or didn't catch, please ask me–anything.
To order these Pop 'n Cuts dies or anything else, click here.
Note: just scheduled an Open House August 1….
Click for more info & classes + find out how your purchase can earn you FREE PRODUCT!

Remember,
if you can fall in love with a project, you can learn to
create it! Here to help you channel your inner Creative
Genius….
Have a great week!
Steph
LIKE me on Facebook.
Follow me on Pinterest.
Subscribe to my FREE newsletter, and receive my "5 Tips for Making Fabulous Hand-Stamped Creations."