2 days left! That's it!
Sale-a-Bration ends this Friday, 3/23, at midnight!
Just thought I'd show you a couple reminders of why Sale-a-Bration is so great! (Sorry for some of the glare.)
Remember, with every $50 you spend, you get a free SAB item (stamp set, designer paper, punch, etc.–all special items in the SAB mini catalog).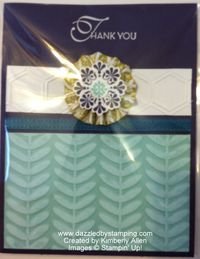 Created by Kimberly Allen, featuring:
Madison Avenue stamp set
Vine Street embossing folder
Sycamore Street ribbon
Colors I decided I LOVE together! (Elegant Eggplant, Pool Party, Island Indigo, Summer Starfruit)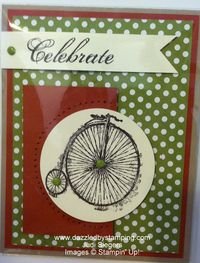 Created by Judi Siegers, featuring:
Feeling Sentimental
Judi always has a way of using a set I typically wouldn't choose and making it my style. I love her!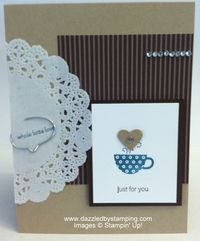 Created by: ME! (but I had a lot of different inspiration from several cards I've seen), featuring:
Patterned Occasions stamp set
Don't you love the half doily and Cute Clips from the Spring mini?!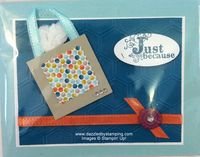 Created by Susan Grooms (I think! I'm sorry I lost the designer), featuring:
Vintage Verses
Sycamore Street DSP
Sycamore Street Ribbons & Buttons
Love this gift bag card, and it packs quite a SAB punch!!
I'll have a few more samples tomorrow. Don't miss out on these cute products! None of these will be in future catalogs. (Only 1 SAB item will be, and I'll show it tomorrow.)
Have a great day!
Remember,
if you can fall in love with a project, you can learn to
create it! Here to help you channel your inner Creative
Genius….
Steph
LIKE me on Facebook.
Follow me on Pinterest.
Subscribe to my FREE newsletter, and receive my "5 Tips for Making Fabulous Hand-Stamped Creations."