In case you weren't one of the hostesses who received these at my clubs, I wanted to share a couple 6×6 scrapbook page designs with you.
Don't you scrapbook in 6×6 size? That's ok! You can use this as a focus for a larger page–or you can just expand the idea!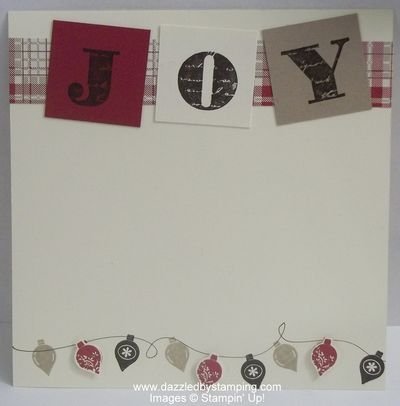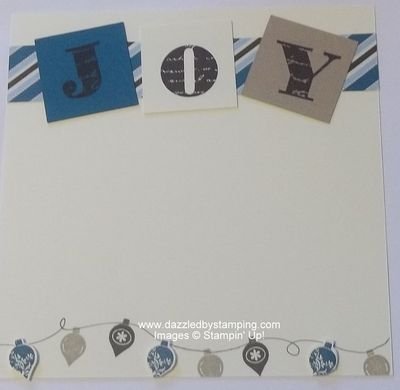 Both designs used the Morning Post Alphabet and Merry Minis sets–of course with the Merry Minis Punch Pack!! (pg 6, Holiday Mini)–and the Festival of Prints DSP Stack (pg 20, Holiday).
Can you see that a few of the ornaments/lights are punched and popped up with Dimensionals? The "string" is just hand drawn.
I LOVE the 2nd one! I think it's my favorite non-traditional set of Christmas colors this year!
Island Indigo
Crumb Cake
Early Espresso
YUM!
You can use this design for lots of different small shapes. I made a BOO page for Kate for Halloween with pumpkins at the bottom. (She's an amazing pumpkin carver! Is that the right term?) My "pop" was buttons, though! (Sorry no pic.)
I love this design for a single, special picture you want to highlight–or even frame and set on your mantle, etc.
Have fun making the memories to fill your pages!
Remember,
if you can fall in love with a project, you can learn to
create it! Here to help you channel your inner Creative
Genius….
Have a great day!
Steph
LIKE me on Facebook.
Follow me on Pinterest.
Subscribe to my FREE (bi-)weekly newsletter, and receive my "5 Tips for Making Fabulous Hand-Stamped Creations."