I have a fun way to use up your scraps today–this time from the Razzleberry Splash Simply Scrappin' Kit!
Mini cards!
I realized when I planned my Razzleberry Splash class, my instinct was to use up all the scraps. We used tons of them!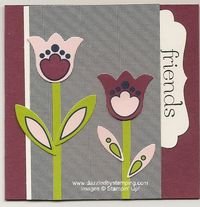 1/2", 3/4", 1"…both in our cardstock and DSP
Oh, and don't forget the sticker strips between the designer ones that I would consider scraps. They always have some color(s) on them as well. So I definitely use those as well.
For the class, we made several 3" x 3" cards in addition to our standard cards. I'm sure you could use these skinny little scraps on other sized cards, but they work perfectly for these.
Oh, and I just realized the "friends" was stamped on a skinny little scrap and punched (Decorative Label Punch) off the edge to give a cute little tag. Love that punch/look!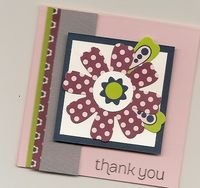 It's amazing how much you can get out of a Simply Scrappin' Kit!
Scraps abound when you start using one….So have fun creating AND using up those scraps!
Remember, if you can fall in love with a project, you can learn to create it! Here to help you channel your inner Creative Genius….
Enjoy your week!
Steph
LIKE me on Facebook.
Follow me on Pinterest.
Subscribe to my FREE weekly newsletter, and receive my "5 Tips for  Making Fabulous Hand-Stamped Creations."