Actually, Stampin' Up! calls them Dynamic Duos.  But the line came to mind when I was working with the new In Colors.
Does anyone else remember the call for power by those Saturday morning cartoon super heroes?  My sister and I have a goofy "inside joke" about it.
So, I thought I'd show you the In Colors simply first…Our Color Coach shows many of our colors with a Dynamic Duo:
Another color that coordinates perfectly in a monochromatic color scheme with the color I'm focusing on.  (My simple definition of monochromatic?  Same colors, different shades.)
Not all the colors had a Duo specified, so I made my own–along with the monochromatic cards to match.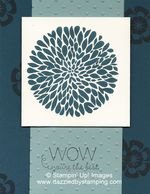 Here's Midnight Muse (In) & Baja Breeze–probably my favorite new dynamic duo.
           Primrose Petals &
            Pink Pirouette: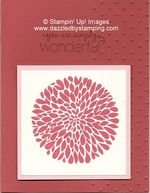 Summer Starfruit (In) & River Rock:
I have to be honest…I was a little freaked out when I first saw Summer Starfruit.  Wasn't a fan, to be kind. But I wanted to stamp with something different for my first card swap.  It's really growing on me!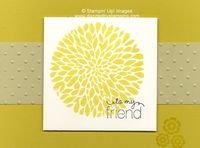 Gumball Green (In) &
            Certainly Celery–love
            the Gumball.
Raspberry Ripple (In) & Bravo Burgundy: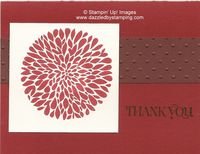 (Have you ever noticed many of our colors focus on food?! Just talking about our colors sometimes makes me hungry !  My customers think I'm serving up a meal instead of stamping!)
 
Going monochromatic is a great way to get started with a new color–and with Father's Day coming up–it's a fantastic place to start a masculine card….

Grab 2 shades of a color that go well together, a non-flowery stamp set and start stamping!

That's what we'll be doing for at least a design or 2 for my Masculine Mini-Stack next week.

The new In Colors are rich and versatile.  Give them a try!

Tomorrow I'll move out of the monochromatic world and splash them with a little more color.
Remember, if you can fall in love with a project, you can learn to create it!
Have a great day!
Steph
Subscribe to my newsletter