Happy Friday!!
I fairly recently bought the Online Exclusive Basics 3D Embossing Folders.
And I received this swap since the current Annual Catalog came out.
I loved this swap "sketch"!
I ADORE when I can find ways I can show BOTH sides of the DSP!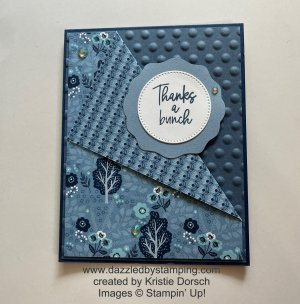 Here's product that was used:
So I decided I needed to CASE it, and I came up with my own designs!
I didn't have the Decorative Circle Punch, but still wanted a layered look.
So these first 2 I ended up using the die from Beautiful Balloons (that's used for making fringe, like in the card just below). But I just used it for slits in the middle of the cs strip.
Here's the fringe reminder:
Here are my CASE designs: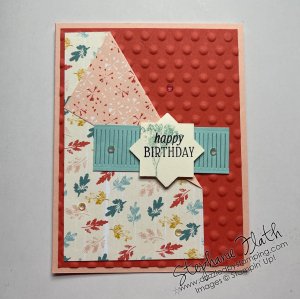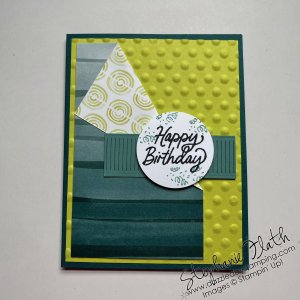 Here's one more of the sketch without the folder OR the extra layer behind the punch–but with my beloved Bird's Eye View: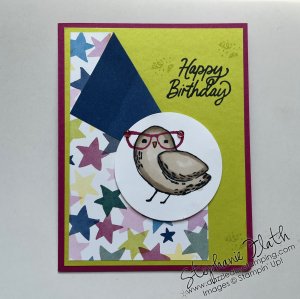 Here are some of the products I used:
Have a spectacular weekend!!