Good morning!!!
"My milkshake brings all the boys to the yard!…"
Haha! I had never heard that song until I saw the movie Identity Thief.
It's so absolutely awkward, but the car scene with her singing every single song [and him trying to find a song she WON'T sing to] cracks me up every time. It's very me. Haha!
(And it's ruined the song "500 Miles"–or whatever the title is–for Todd. And I can't hear it without doing the motions now. 😀 I get a look every time.)
And I can't believe this is the first time I've thought of this song along with this Share a Milkshake stamp set, but it is!
Oooohhh!! And I just remembered, we had our first flurry at Captain Sundae this weekend!!!
It is SO delicious!!!
They have specialty sundaes.
My fave it is their signature "Tommy Turtle" but with just caramel, no hot fudge for some reason. To die for!! Vanilla ice cream, hot caramel, buttered pecans, whipped cream and cherry.
Todd's fave is Mint Mutiny–vanilla ice cream with hot fudge, creme de menthe, Andes mint candies, Oreos, whipped cream and cherry.
I stole this pic from the internet. Exactly what we got, except mine didn't have hot fudge.
Highly recommend–3 locations: 1 in Zeeland, 2 in Holland
So it's Jamie Sales' milkshakes again today. She was my VIP Stamper last month.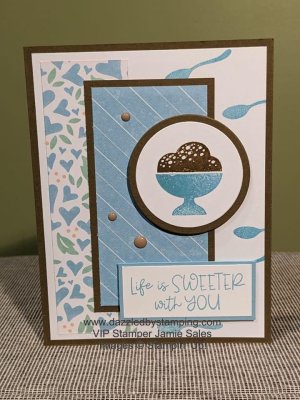 Here are products for your own milkshake:
Don't forget your host code: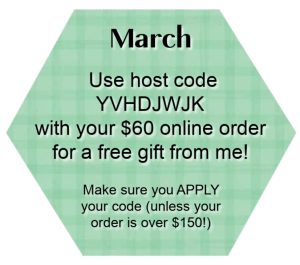 Have an awesome day!!