Hello!
Todd & I had a fun date this weekend!
He gave me a gift certificate for a cooking class for my birthday and we finally redeemed it!
We chose to cook brunch.
There were lots of options to choose from at The Local Epicurean, in East Town.
Here are pics from our brunch:
Look at these huge raviolos we made!!
They were my fave!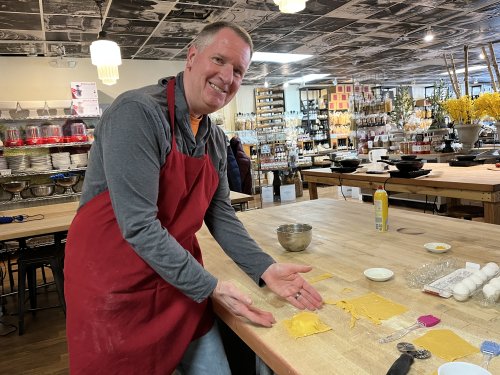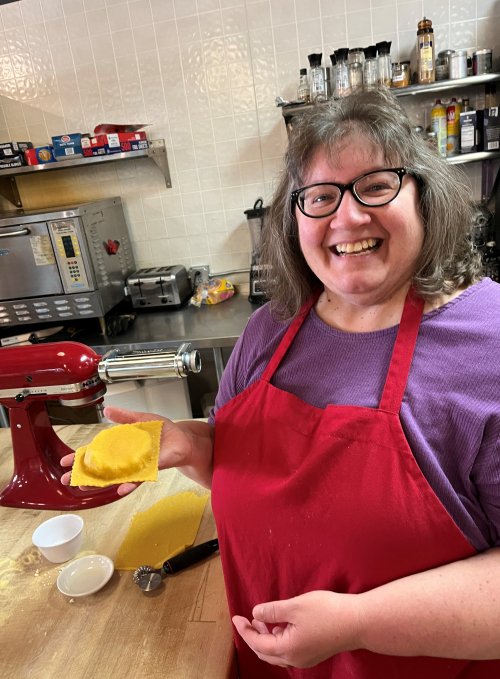 Caprese Salad: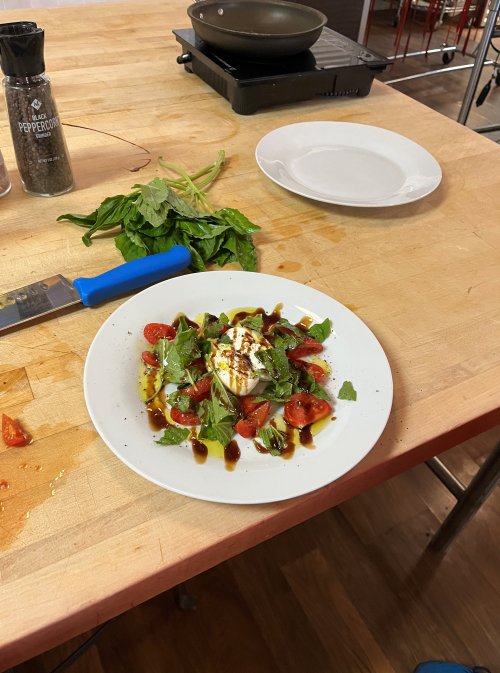 We didn't even have to ask to lick the beaters for the gelato!! 😉
Todd cooked the steaks as well as our raviolos, while I made the bearnaise sauce.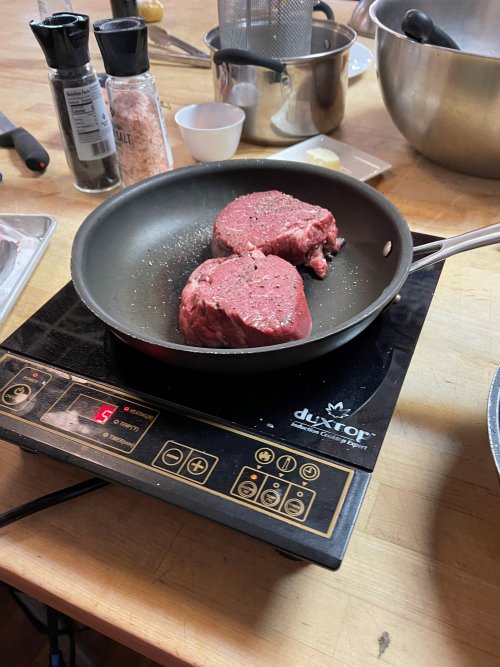 Our finished main entree.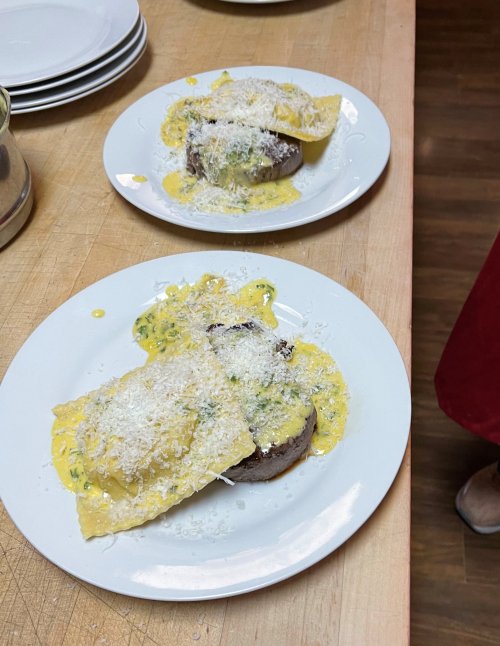 Our dessert–gelato, berries and macarons.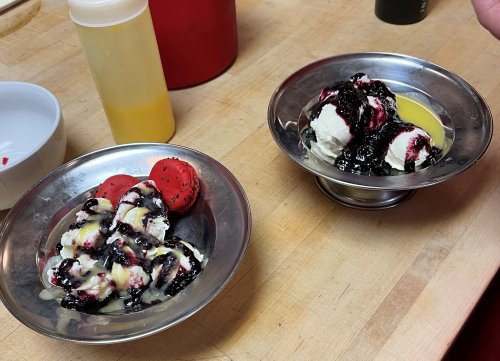 Here was our menu, and the recipes are inside!
It was a fun date with My Love!
I'd highly recommend taking a class!
---
I have one more thing for you…
Have you found that sometimes the Mini Cut & Emboss Machine is hard to run your projects through?
I know a huge part of it is the smaller rotation/reduced leverage because of that.
But I came across a discussion regarding changing the sandwich layering.
Here's a pic of the suggested to changes to make:
Good luck with your Mini Boss!
Have a fantastic day!!