Hey Happy Tuesday!!
We had a wonderful retreat Saturday!!
Thank you so much to all who joined us!
And SPECIAL THANK YOU to my team member and co-host, Nadine Stolt, who did a lot of the behind the scenes prep while I was on vacation!!!
Mark your calendars for next time!!
Our Fall/Christmas 1-Day Crafting Retreat is Saturday, October 29!!
Nadine and I didn't talk specifics, but I'm guessing we'll open registration around the last week of August.
If you're reading this and aren't already on my email mailing list, make sure you join it, so you get first hand info when registration opens!! Click here: https://conta.cc/3fbU4AQ
We had a great time with all of you!
I remembered to start taking pics after lunch: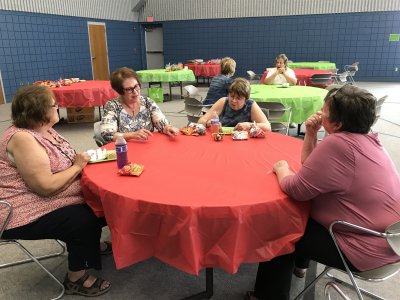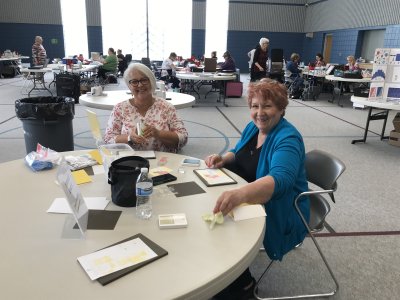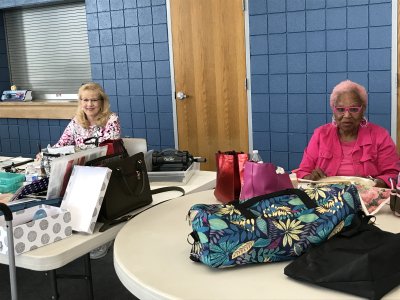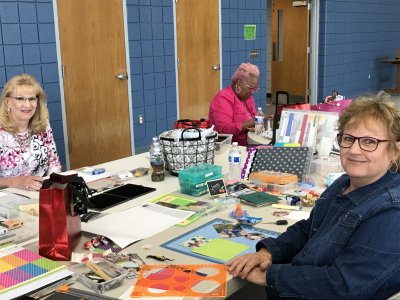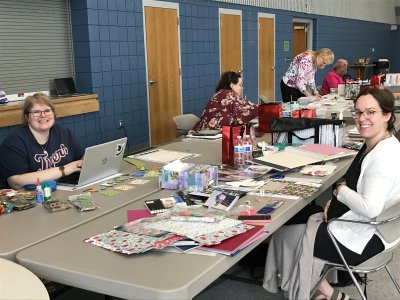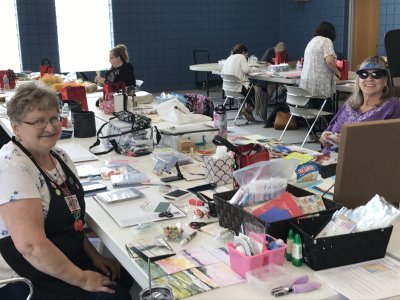 Our sweet Arlene always has to be a goof, so I always oblige and call her bluff and actually take the shot! 😉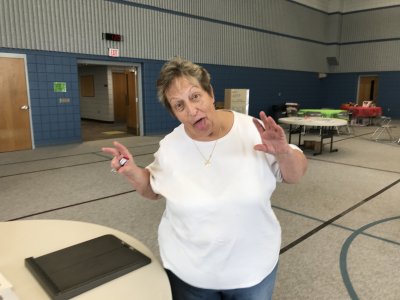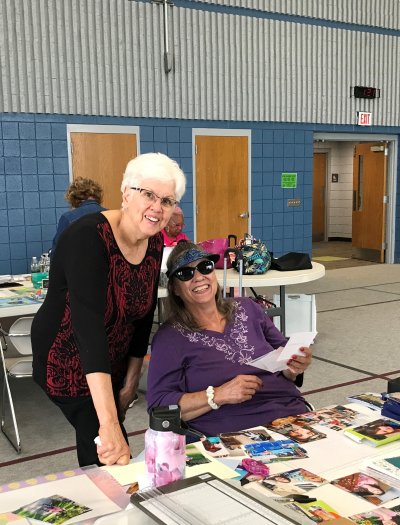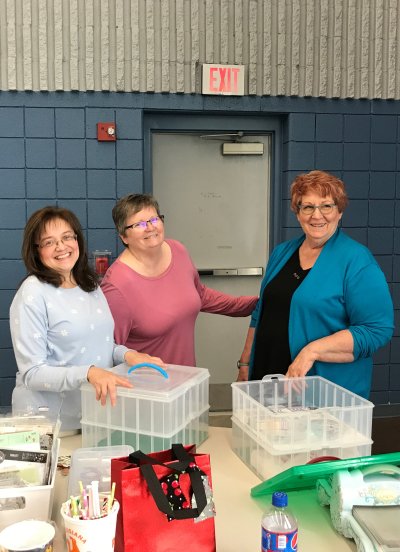 Here's our goody bag and pillow gifts:
(Thank you to Sarah Wheeler for the yummy chocolates!)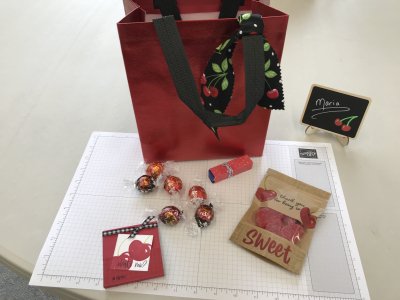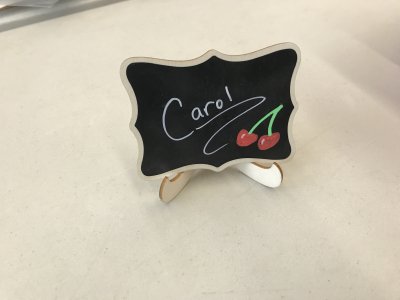 I'm not sharing our make-n-takes here right now, cuz I'll show it on my Live! tomorrow.
We used our new Masking Paper–and if you can't tell…the Sweetest Cherries bundle. 🙂
Have an awesome day!!
I'll see you Live! tomorrow!